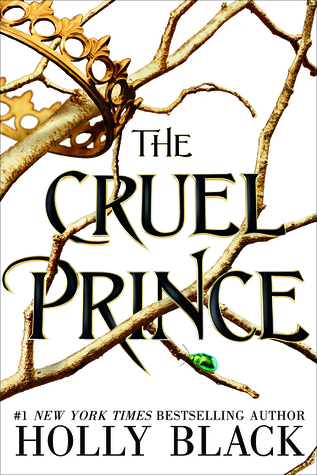 Okay, I don't even know where to start. This book was AMAZING! I intended to start reading it, read for an hour, then get on with my household tasks for the day. Well, none of those household tasks were done today. I could not put this down. I really like some of Holly Black's other books. I was excited when I saw she was coming out with a new one. I put it on hold at the library and got it. I didn't know anything about it. Also, I will be purchasing- that's some high praise there. 🙂
I will try my best to make my thoughts coherent. My mind is blown and my emotions AHHHH! 
A little about this book:
Jade is a young girl, who witnesses her parents murder. She is then taken by that murderer. We jump to 10 years later. She's living with the fae but being constantly being insulted about her human traits. All is she wants is power and to stop feeling like she's at the bottom of the totem pole. She then gets pulled into a very dangerous game and all their lives are on the line. 
This writing alone in this book was amazing. Holly Black has an amazing way with words. She makes you feel all these emotions and then blows your mind. 
The characters are amazing. They are all flawed, which is refreshing. One of the things that I found very intriguing was how the girls (minus Viv) learned to think of their parents murdered as their father figure. Even my husband was like wait… are we supposed to like him? I was like… well it's complicated. Haha!  It just makes you question everything.
The characters all really grow too, especially Jude. She is strong willed and doesn't take crap from anyone. She really reminds me of Aelin from Throne of Glass and I LOVE her. 
I honestly CANNOT wait for book 2. I highly recommend this book to anyone that loves YA, fantasy, Fae or just a well written book!