The tag originated from Jen Campbell, which you can watch here. Enjoy my A-Z… I saw it on a couple blogs and thought I would participate! I hope you enjoy! 
A. Author you've read the most books from:
Sarah J. Maas. She has a lot of books in her series. I've read them all. Not many authors that I have read ALL their books/series. This might be my favorite series of all time, so far! 
B. Best Sequel Ever:
I'm going to have to say, The Girl Who Played With Fire by Stieg Larsson. I really loved this series, except for the newest book. Didn't care for that one. Different author. 
C. Currently Reading:
I am really excited about this one! I was just approved for an eARC from Edelweiss (THANK YOU) today! I'm putting my other book aside to start this! 
D. Drink of Choice While Reading:
I usually drink sparking water, any kind. Lately it's been La Croix. 
E. E-reader or Physical Book?
Ahh…. I LOVE physical books. There's just something about having it in your hand and seeing books you love proudly displayed on your shelves. On the other hand, it's a lot easier/cheaper to get books these days on an E-reader. So, I can do both but I prefer a physical book. 
F. Fictional Character You Probably Would Have Actually Dated In High School:
This is hard… wow.. In high school?! Hmm.. 
G. Glad You Gave This Book A Chance: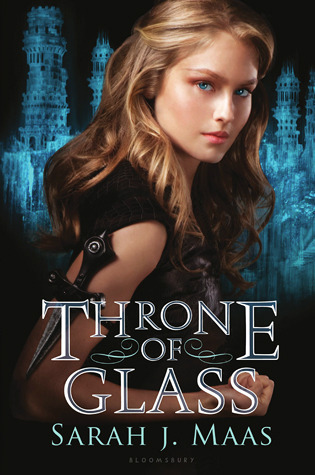 Throne of Glass by Sarah J. Maas. I wasn't really interested in it. I just kept seeing it all over the place. Finally, there was a fresh new copy that came through the library check out and I grabbed it. I picked it up and couldn't put it down. I loved it. 
H. Hidden Gem Book: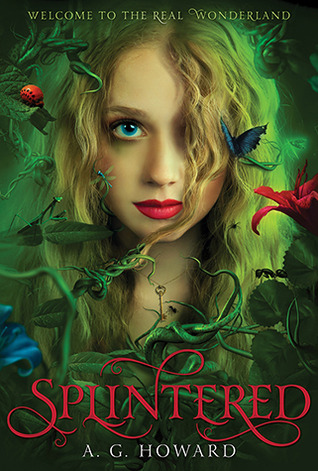 I think the Splintered series by A.G. Howard, especially Splintered (first book). It's a Alice in Wonderland retelling. It's definitely a different take but I love it so much. I don't think it gets enough attention. 
I. Important Moment in your Reading Life:
When I was in 8th grade and we had to do an AR reading challenge in Language Arts class. She had all these books on her bookshelf. I killed it. It started my love for reading. I'll take some breaks here and there but it's never gone away. 
J. Just Finished: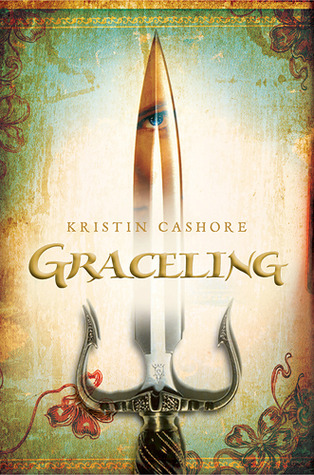 I've owned this book for over 4 years. It's been sitting on my shelf and I don't know why. I recently did a readathon and added it, to force me to read it. I'm glad I did, finally! Although, it was just okay for me. I do own the next two and will be reading them.
K. Kinds of Books You Won't Read:
Horror. I can't. My husband loves them but I can't even watch horror movies. I'm a big chicken but that's okay! haha. 
L. Longest Book You've Read:
Gosh, Game of Thrones has to be it. I've read all the books that are out. Let me double check this. Yep- I'ts the 3rd book. 1177 pages.
M. Major Book Hangover because of:
The Promise of Stardust by Sibley. Ugh-heartbreaker. It pretty much wouldn't leave my mind for weeks. I think it hits a little close to home. So maybe that is why. 
N. Number of Bookcases You Own:
Oh boy, I have 4 about about to buy my 5th! Guys, this was after doing a major book purge! 
O. One Book You Have Read Multiple Times: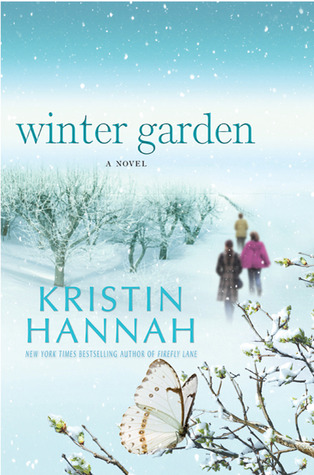 Winter Garden by Kristin Hannah. I've read it twice. I think I want to read it again! 
P. Preferred Place To Read:
I have this really big recliner that was given to us. It doesn't fit my decor at all but it is the most comfy thing! It's right next to the light too. It's my preferred place to read. 
Q. Quote That Inspires You/Gives You All the Feels From a Book You've Read:
"A reader lives a thousand lives before he dies. The man who never reads lives only one."- George RR Martin. —Amazing quote! 
R. Reading Regret:
I think it would have to be that I stick to the same genres. I know what I like but every now and then.. I pick up a book that I never would have and it's amazing. I wish I would be more adventurous when it comes to picking books. 
S. Series You Started and Need To Finish (all books are out in series):
Lets see… House of Night by P.C & Kristin Cast, Stephanie Plum series by Janet Evanovich, Stolen Empire by Sherry D. Ficklin, Soul Screamers by Rachel Vincent, Hybrid Chronicles by Kat Zhang. 
T. Three of Your All-Time Favorite Books:
A Man Called Ove by Fredrik Backman, The Girl Who Played with Fire by Stieg Larsson, &  Winter Garden by Kristin Hannah. 
U. Unapologetic Fangirl
Outlander series, by far. Jamie ❤
V. Very Excited For This Release More Than All The Others: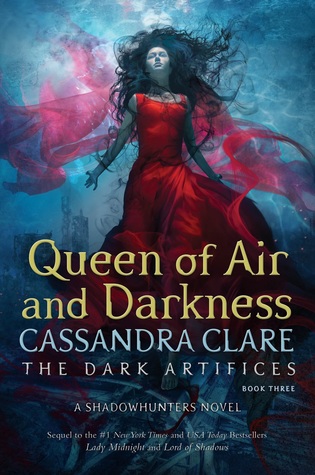 Okay, it's a tie. These are BOTH final installments to the series. I cannot wait. 
W. Worst Bookish Habit:
Hmm.. Probably eating while I'm reading. I try not to snack on anything messy but who knows. lol
X. X Marks The Spot. Pick the 27th Book From The Top Left Shelf:
Y. Your Latest Book Buy: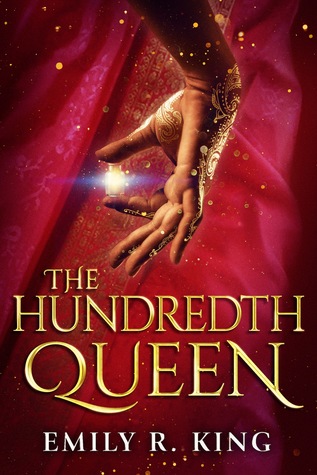 On sale for 2.99 as a kindle ebook. See, cheaper. I'm excited to get this book! I've heard good things lately. 
Z. ZZZ snatcher book (last book that kept you up WAY late)
Six of Crows by Leigh Bardugo. Once it started going, I couldn't stop!