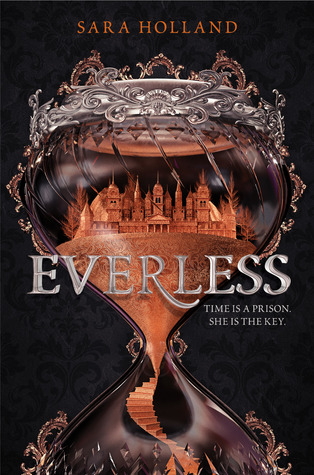 Well, my first book of the year to land the 2 stars grade. UGH. I got trapped in the instagam hole. I noticed this book pop up and a few people raving about it. The premise sounds pretty awesome but it did not come through.
I kept thinking of the movie "In Time." Time is a currency in the kingdom of Sempera, but it is extracted from blood and bound to iron. The rich take from the poor and consume the time for themselves.
Jules had to run away from this city and is in hiding but her father is giving away too much time and they are in debt. She takes a job in the city, thinking that no one will recognize her.
I was drawn into the story at the beginning but then I kept waiting for something to happen.. and waiting.. and waiting… and waiting. Then the book had about 50 pages left.
There was so much information. I just kept reading about all these things and stories and hoping that something was going to happen.
Now, it could very well be that I've read a lot of YA and so my expectations are high. The concept was great and it was there but that was about it. The characters were just eh and I couldn't connect to any of them. I just didn't care about them.
The romance was very boring and stale. I mean was there even love? Who even knows. It's like she just decides to fill in a boy because she can. So forced and unrealistic.
Overall, there's so many other books out there. The cover is fabulous but that's all it really has going for it. Thankfully, I got it from the library!