Top Ten Tuesday is a weekly feature hosted by That Artsy Reader Girl. Each week there is a new topic for bloggers to choose and list their top ten. This week's theme is Top Ten Favorite Books That Surprised Me (good or bad).
Here are my top 10:
1. The Great Alone by Kristin Hannah
I'm sure I'm going to be in the minority in this, I did not love this. She has much better books, some are my favorites! For example: Winter Garden & The Nightingale. I just had a hard time getting into this book and connecting with the characters. It's a good story but she had great stories, so I was disappointed.
2. Moxie by Jennifer Mathieu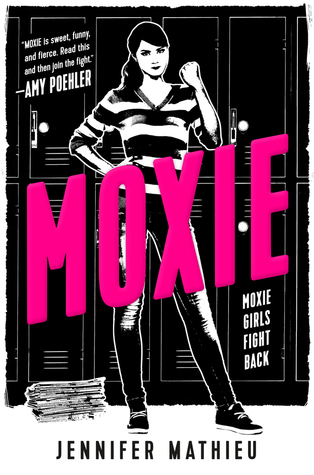 I loved this! I wasn't sure if I was going to. I haven't seen as many people talk about it, which I'm surprised. Especially, with all the Time's Up and #metoo movement. This is a book about girl power. Great read.
3. Everyone's A Aliebn When Ur A Aliebn Too by Jomny Sun
This is a delightful little book!! My husband actually requested it and wanted to read it. I brought it home from the library and was reading the back. We decided to read it together and we both loved it so, so much. We got through it rather quickly, it's a fast read. It's so worth it. So good!
4. The Serpent King by Jeff Zentner
I really didn't want to read this. It was a required reading for work. I'm so glad because I would have never picked it up, otherwise. It's such a great book. I mean it. It might now sound like a book you would like because I felt the same way. It's great and really surprised me and a couple co-workers.
5. Britt-Marie Was Here by Fredrik Backman
This came as a HUGE surprise to me. I LOVE, LOVE Fredrik Backman! I've read all his stuff and several are my favorites. He's brilliant. For some reason, I DNF this book. I got about half way through it and I just couldn't. I'm very surprised that I couldn't get into this book.
6. See Me by Nicholas Sparks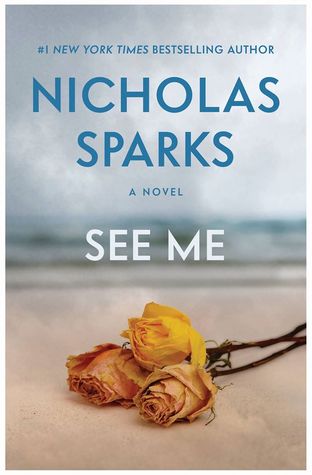 I love Nicholas Sparks. Let me re-phrase that.. I lovED Nicholas Sparks. After his divorce, his books have really dropped off for me. I did not like this book. I actually have decided not to read anything by him. I've given him several chances but I like each one that comes out less. It's a shame.
7. The Girl On The Train by Paula Hawkins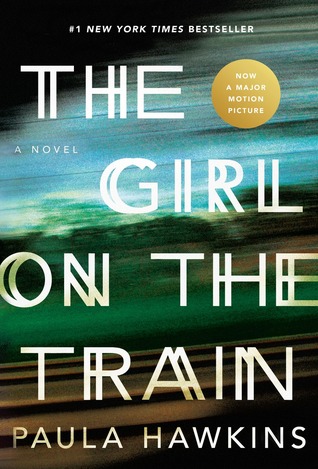 This book was recommended to me over and over. Working at the library, it was all over the place. I did not like this book. I actually liked the movie BETTER than the book!
8. The Book of Life by Deborah Harkness
I loved, loved the first two books. This book really let me down. It was slow and I couldn't get into the story. Very disappointed BUT they are making it into TV series, which I will watch. Maybe I missed something and should try re-reading the last book. Who knows.
9. A Dance with Dragons by Geroge R.R. Martin
Ughh. This book. I never finished it. I tried so hard and got about half way through and it was just brutal. He spends yearrrrrsss writing these books and I expected it to be as amazing as its predecessors. I'm also highly annoyed that the next book hasn't come out. I wont get into that. I think I've complained enough on my blog about him. haha.
10.  To All the Boys I've Loved Before by Jenny Han 
This was one that I wasn't sure I was going to like. I don't read many contemporary books but this was a little gem. I'm glad that instagram made me do it!
There's many more books that surprised me one way or the other. I think these are the top in the last couple years. Have you read any of these and liked/disliked them?! Any books that are not here and you would love to recommend and or not recommend!? Comment below!!