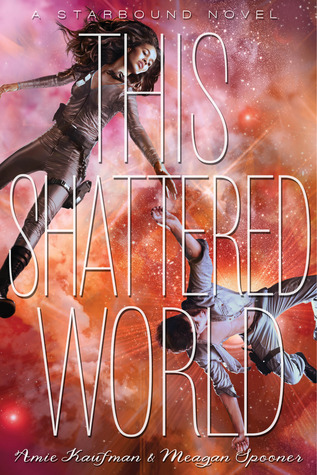 I don't know why it took me so long to read this! I liked it but I felt like something was  missing for me.
It was a very fast read. It was interesting but I felt like the ending of the book was a bit rushed.
The characters were the best part of this book. I loved Jubilee and how she didn't take crap from anyone. I love how she was a stickler for rules but then realized that things aren't always black and white. Flynn is also a great character. I think that he and Jubilee are perfect for each other. They balance each other out, really.
I loved the appearance of Tarver and Lilac from the previous book. I think that they will all make big impressions in the next book, by working together. At least, I hope so!
I'm adding the third book to my list for next month. It will be nice to finally finish this story. Although, it's not as great as, The Illuminae Files, it is still in enjoyable.