This weekly feature is hosted by Renee (Its Book Talk). Throwback Thursday offers a way to share some of our old favorites as well  as sharing books that we are finally getting around to reading that were published over a year ago.
This will be my first Thursday meme. Why not? I've got one the rest of the week 🙂 For this week.. I think I will share one of my favorite books of all time!
A Man Called Ove by Fredrik Backman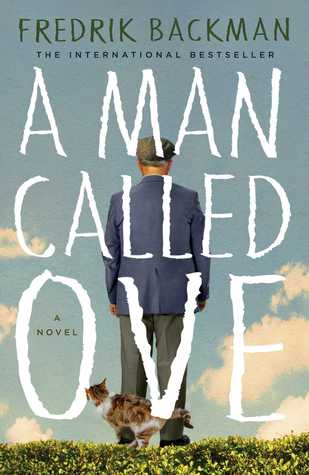 ---
---
Blurb from Goodreads:
A grumpy yet loveable man finds his solitary world turned on its head when a boisterous young family moves in next door.
Meet Ove. He's a curmudgeon, the kind of man who points at people he dislikes as if they were burglars caught outside his bedroom window. He has staunch principles, strict routines, and a short fuse. People call him the bitter neighbor from hell, but must Ove be bitter just because he doesn't walk around with a smile plastered to his face all the time?
Behind the cranky exterior there is a story and a sadness. So when one November morning a chatty young couple with two chatty young daughters move in next door and accidentally flatten Ove's mailbox, it is the lead-in to a comical and heartwarming tale of unkempt cats, unexpected friendship, and the ancient art of backing up a U-Haul. All of which will change one cranky old man and a local residents' association to their very foundations.
This book was a gem. I have recommended it to EVERYONE. Everyone that I have recommended it to, loved it. Ove is really a grumpy old man who you just learn to love. Backman, has an amazing way with words. He sucks you into his story and doesn't let you go. This story is full of love and hope. Don't get me wrong, there's a good amount of sadness but it makes you appreciate the overall story. I HIGHLY recommend this book! Sometimes people tell me that it's a slow start and it definitely can feel that way. Give it time though. I promise you, you won't regret it.
P.S.- I've seen the foreign film and it's really good too! You do have to read subtitles but it's worth it. I've also heard that Tom Hanks will be making an American version.
Have you read this book? What did you think? Have you seen the movie?