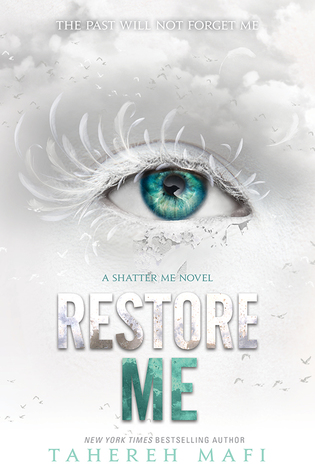 4.5 stars… 
It took me a minute to remember where we left off at the end of book 3. It has been years, since I've read it. I was really excited to read this and bought it at the HPB sale last weekend.
I started and finished this book in one day. I couldn't put it down and it's such a fast read. Mafi does a great job of expanding and building the world in this book.
There's a lot of new characters in this book and I love most of them, if not all. There's a lot of diversity, which I appreciate. I love that she even showed it with those from a different country, using their mother tongue in dialogue, even if it wasn't totally accurate. Now, there's some comments about the Spanish and Argentiean characters. I understand how it's not accurately represented but at the same time, if I remember correctly, it is not where they are residing. It's where they were born. It was remapped for the Restablisment and now they are all like one.  Now, since I'm a spansih speaking Mexican, residing in Ohio, USA… I can tell you that where you reside changes language so much. There's slang and there's all kinds of different tones and dialects that can change. Just saying.
For me, this was Juliette's best book. She grew so much and then really found out who she was. My favorite part of the book was probably her drunken scene. Mostly, because she ends up really turning things around here. She is starting to find who she is and not caring what other people think or say.
Not only did Juliette grow up, I think that Kenji and Warner also did some growing. Kenji adds a lot of humor, especially to some dark and tense situations. I love his banter with Warner. I'm really worried about where we are going from here with these two characters.
I love getting the different POV's from Juliette and Warner. Warner is a character that I really loved in the previous series, so getting his POV, made me so very happy.
This is a really character driven book, like her previous. There's not a lot of action until at the end. It's really mostly about these characters trying to find out who they are and where they belong. There's a lot of politics too. So beware, if you are looking for an action packed adventure, you will not be getting that here.
There's been a lot of comments about the transgender scene. Mostly, how the character was introduced. I have to agree here. While I was reading it, I thought it was weird/awkward and not really a good way to handle it.
Now, that ending. I was not expecting that. At. All.
I really cannot wait for the next book. Honestly, I had no idea this was another trilogy. I thought she was wrapping up these characters in this book. I was about 80% through and realized there was no way this was going to wrap up. I went to goodreads and realized it's a trilogy. Oops.
Anyways, I really enjoyed this book. Like I said, it's a quick read because I was glued to the pages. I couldn't put it down. She's done a great job with introducing new characters and now we can find out more about Juliette and what really happened. I am very, very happy with how this book turned out! Again, I can't wait for more answers in the next book!!!