This is a weekly meme hosted by, Taking on a World of Words. It's where we talk about the Three W's:
What are you currently reading?
What did you recently finish reading?
What do you think you will read next?
What I'm currently reading?
An American Marriage by Tayari Jones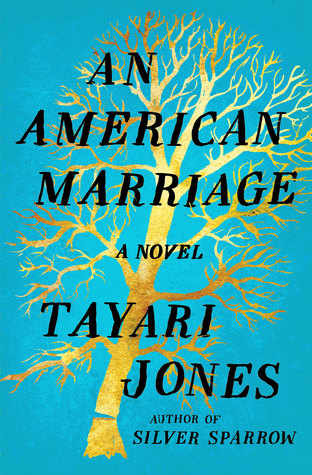 Blurb from Goodreads:
Newlyweds Celestial and Roy are the embodiment of both the American Dream and the New South. He is a young executive, and she is an artist on the brink of an exciting career. But as they settle into the routine of their life together, they are ripped apart by circumstances neither could have imagined. Roy is arrested and sentenced to twelve years for a crime Celestial knows he didn't commit. Though fiercely independent, Celestial finds herself bereft and unmoored, taking comfort in Andre, her childhood friend, and best man at their wedding. As Roy's time in prison passes, she is unable to hold on to the love that has been her center. After five years, Roy's conviction is suddenly overturned, and he returns to Atlanta ready to resume their life together.
This has been sitting on my table and it's due at the library soon. So, I'm going to really make myself crack this open next! I can't wait, I've heard good things.
What did I Recently Finish Reading?
Nice Try, Jane Sinner
Blurb from Goodreads: 
The only thing 17-year-old Jane Sinner hates more than failure is pity. After a personal crisis and her subsequent expulsion from high school, she's going nowhere fast. Jane's well-meaning parents push her to attend a high school completion program at the nearby Elbow River Community College, and she agrees, on one condition: she gets to move out.
 
Jane tackles her housing problem by signing up for House of Orange, a student-run reality show that is basically Big Brother, but for Elbow River Students. Living away from home, the chance to win a car (used, but whatever), and a campus full of people who don't know what she did in high school… what more could she want? Okay, maybe a family that understands why she'd rather turn to Freud than Jesus to make sense of her life, but she'll settle for fifteen minutes in the proverbial spotlight.
 
As House of Orange grows from a low-budget web series to a local TV show with fans and shoddy T-shirts, Jane finally has the chance to let her cynical, competitive nature thrive. She'll use her growing fan base, and whatever Intro to Psychology can teach her, to prove to the world—or at least viewers of substandard TV—that she has what it takes to win.
I loved this book SO much!! I finished it in one sitting. It's funny and deal with some serious issues at the same time. I highly recommend this!! Here's my review: Nice Try, Jane Sinner by Lianne Oelke
What Am I Reading Next?
Daughter of the Pirate King by Tricia Levenseller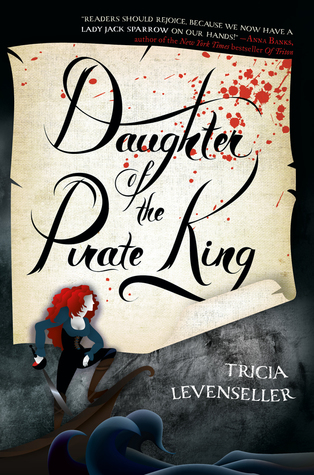 Blurb from Goodreads: 
There will be plenty of time for me to beat him soundly once I've gotten what I came for.
Sent on a mission to retrieve an ancient hidden map—the key to a legendary treasure trove—seventeen-year-old pirate captain Alosa deliberately allows herself to be captured by her enemies, giving her the perfect opportunity to search their ship.
More than a match for the ruthless pirate crew, Alosa has only one thing standing between her and the map: her captor, the unexpectedly clever and unfairly attractive first mate, Riden. But not to worry, for Alosa has a few tricks up her sleeve, and no lone pirate can stop the Daughter of the Pirate King.
I've seen a handful of mixed reviews on this book. I've seen better reviews on the second book. So, I'm going to crack this one open. I have this one and the second one sitting on my library stack. I'm mainly reading Library books this week, so I should get to these! 
What are you reading or want to read?? How is your week going?! Let's talk!