Can't-Wait Wednesday is a weekly meme hosted at Wishful Endings, to spotlight and discuss the books we're excited about that we have yet to read. Generally they're books that have yet to be released. It's based on Waiting on Wednesday, hosted by the fabulous Jill at Breaking the Spine. If you're continuing with WOW, feel free to link those up as well! Find out more here.
My pick this week is: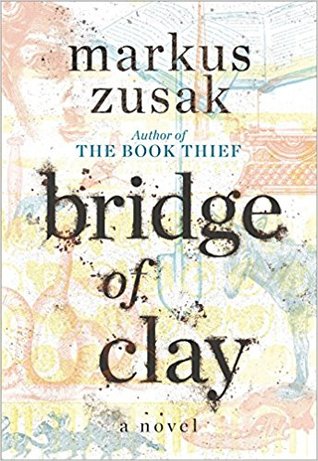 Expected Publication: October 9, 2018
464 pages
Blurb from Goodreads:
The breathtaking story of five brothers who bring each other up in a world run by their own rules. As the Dunbar boys love and fight and learn to reckon with the adult world, they discover the moving secret behind their father's disappearance. At the center of the Dunbar, family is Clay, a boy who will build a bridge—for his family, for his past, for greatness, for his sins, for a miracle. The question is, how far is Clay willing to go? And how much can he overcome?
This might be the shortest blurb I've seen on Goodreads. I know that he took so long to write this! I just loved, The Book Theif. So, I can't wait to read this one.
What are you waiting on?! Let's discuss!