Today, I'm doing a book tag. I was tagged by the lovely, Kelly @ Just Another Book In The Wall I was really excited when I saw that it was Disney! I love Disney so much!
---
1. A Whole New World | A Book That Made You See the World Differently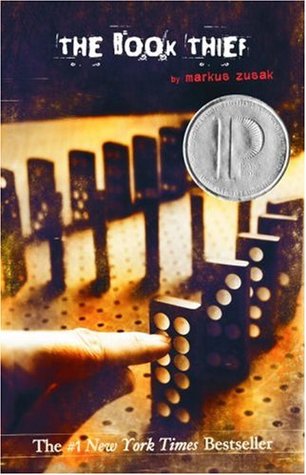 The Book Thief by Markus Zusak – Honestly, there's so many that can fit this. A lot are books about WWII. I mean, it really makes you think about this world and how people can be. It's quite sad and makes me strive to be much more kinder and accepting. They break my heart but I think that's a good thing. It makes me see that the world is not Black and White. Being different should be celebrated. For me, I'm going to pick, The Book Thief. Not only is it about WWII, it's told in the perspective of Death. It makes you think, right from the beginning.
2. Cruella De Vil | Your Favorite Villain
Fairest by Marissa Meyer  (Lunar Chronicles)
I'm going to have to go with, Queen Levana! Her story is just really heartbreaking. I really think she's just so smart and cunning throughout the series. Then when her book, Fairest, came out, I really felt for her. She's probably going to always be one of my favorite villains! Marissa Meyer did an amazing job with her. 
3. I Won't Say I'm In Love | A Book You Didn't Want to Admit You Loved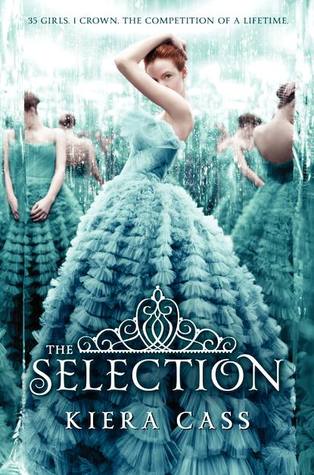 The Selection by Kiera Cass –  This is definitely a guilty pleasure read. It reminds me of, The Bachelor. It's sweet, romantic and full of drama. I loved the original series but hated the additions. It's not the best written series but I really enjoy them!
4. Gaston | A Character You Can't Stand
I really can't stand Chaol. I just do not think he's a strong character and I found him rather annoying at times. I put off reading this book for so long. I'm glad I read it because the new character additions, I loved. Chaol… still don't like him! 
5. Part of Your World | A Book Set In a Universe You Want to Live In
Yeah… this is going to have to be Harry Potter. It's just too awesome to not want to live in it. Although, the Shadowhunter world is a close second.
6. A Dream is a Wish Your Heart Makes | Describe What The Book Of Your Dreams Would Be Like
Honestly, I'm going to go with the Shadow Hunter world. I love all of Cassandra Clare books but her newest, The Dark Artifices, I love so much. It has everything I love! Good vs. Evil, Angels vs. Demons, magic and all these amazing fantasy elements. I love this series so much and it's everything I could ever want! 
7. Someday My Prince Will Come | What Book Character Would You Marry If You Could?
This one took some thought because there are so many characters that I love. I think ultimately, it just has to be Rhysand! 🙂
8. I See the Light | A Book That Changed Your Life
Twilight Saga… I had always been a big reader but it was mostly adult books, even in High School. Then Twilight the movie came out and I just loved the whole vampire and forbidden love aspect. We went to Walmart after the movie and I purchased the series. I read those books so fast and it opened up a whole new world… the YA world. I don't like those books as much now but I will hold them dear because they introduced me to some of my absolute favorite books in YA fantasy! 
9. When You Wish Upon a Star | A Book You Wish You Could Reread For the First Time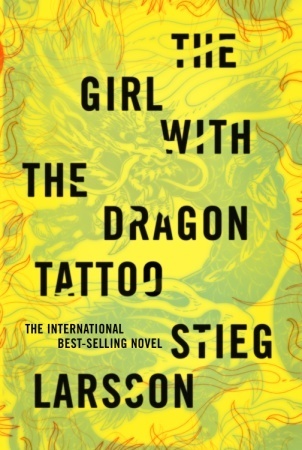 The whole entire Millennium series. I loved it so much and wish I could just go back and re-read it, like it was the first time!!
10. I Just Can't Wait to Be King | A Book With Some Kind of Monarchy In It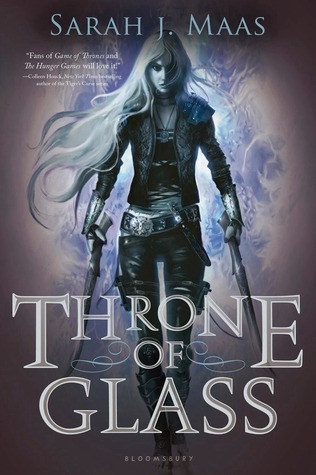 I love this series so much!!! So glad that I could add it to my tag! 🙂
11. Colors of the Wind | A Book With A Beautiful, Colorful Cover
Ahhhh… it's just so pleasing the eyes!!! 🙂 I love this cover!
---
This was a lot of fun and my very first book tag! I was pretty pumped and I'm hoping the more involved I am in the book blogging universe, the more it happens. I've been loving all the people and book discussions. I'm going to tag my last 5 followers but ANYONE should do this! Also, thanks to my not only my last 5 followers, but all of them! I appreciate every one of you! Any comments about my answers? Lets discuss! 🙂
Rabbit Ears Productions blog  *  Fiction No Chaser  *  Book Allure  *  Marked by Vanessa  *  InkBlottings