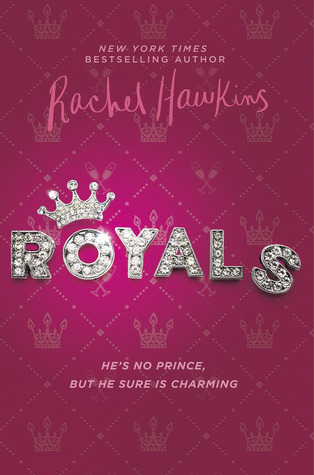 I have read a couple intense books lately and this was the perfect book to clear my head space. It's such a fun, light "fluffly" read.
Daisy is a sixteen year old who lives in Florida. Her life is pretty ordinary and she's looking forward to her summer plans, with her best friend Isabel. Then her sister shows up unexpectedly. The thing is, her sister is engaged to a Prince! Her sister thinks it's best to take her to Scotland for the summer, to keep her out of trouble. Daisy is not happy. She doesn't like the fact that because her sister fell in love with a Royal, her life has had to change. In Scotland, Daisy finds herself getting used to all the changes but still ending up on the front page of the magazines.
Daisy is a really fun character. She's hilarious and I had a hard time not laughing out loud. I was reading this in bed, while my husband slept. It was hard not to wake him up with my laughter! She's out of her comfort zone for most of the book but it's great watching her adapt.
I loved Miles so much. I feel like there is a lot more to him than we got to see. I wish that we could have gotten to know him better. I loved his dynamic with Seb and Daisy.
I didn't realize this was a series but I'm glad that it is. I really want to learn more about all these characters. They were all so great but I would love to know more. They were quite entertaining. I really loved Daisy's dad. He was so funny and I see where Daisy got it from.
I really didn't like her sister. I didn't like the relationship there. I get it, I do but I feel like her sister could have handled some things much better. Let Daisy in, instead of push her away.
I understand that this is a series but there's a lot of thing left out that were important. A lot of issues that are just bypassed and I'm not even sure how they were resolved. I didn't like how something big would happen, then the next chapter starts at a later date. Daisy kind of recounts how things went down. I would rather it just go down right away. It felt like it took away from the story.
This is a quick and easy read. If you need something light, to help with some of the heavier books out there, this is a great one to pick up. I really enjoyed it.
Thank you, to (G.P. Putnam's Sons Books for Young Readers) Penguin Random House via Edelweiss, for providing me with an e-ARC of this book for an honest review.