This weekly feature is hosted by Renee (Its Book Talk). Throwback Thursday offers a way to share some of our old favorites as well  as sharing books that we are finally getting around to reading that were published over a year ago.
My Pick…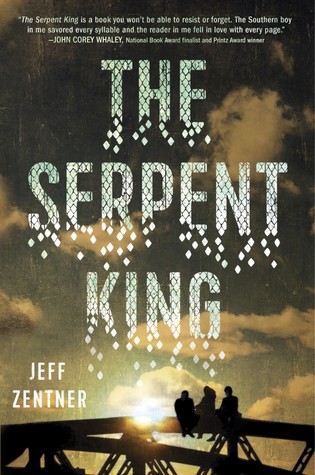 This is our book club book for next month. I read this last year and LOVED it. I gave it 5/5 stars. It will be my first re-read in a LONG time. I hope that I love it as much as I did at first. It's such an emotional book! I recommend this book to a lot of people. I was part of a Mock Printz group, when I worked at the library. This was on the list and I'm so glad it was because I never would have picked it up otherwise.
Blurb from Goodreads:
Dill has had to wrestle with vipers his whole life—at home, as the only son of a Pentecostal minister who urges him to handle poisonous rattlesnakes, and at school, where he faces down bullies who target him for his father's extreme faith and very public fall from grace.
The only antidote to all this venom is his friendship with fellow outcasts Travis and Lydia. But as they are starting their senior year, Dill feels the coils of his future tightening around him. The end of high school will lead to new beginnings for Lydia, whose edgy fashion blog is her ticket out of their rural Tennessee town. And Travis is happy wherever he is thanks to his obsession with the epic book series Bloodfall and the fangirl who may be turning his harsh reality into real-life fantasy. Dill's only escapes are his music and his secret feelings for Lydia—neither of which he is brave enough to share. Graduation feels more like an ending to Dill than a beginning. But even before then, he must cope with another ending—one that will rock his life to the core.
Debut novelist Jeff Zentner provides an unblinking and at times comic view of the hard realities of growing up in the Bible Belt, and an intimate look at the struggles to find one's true self in the wreckage of the past.
What is your throwback Thursday!? Have you read this one? Let's talk!!