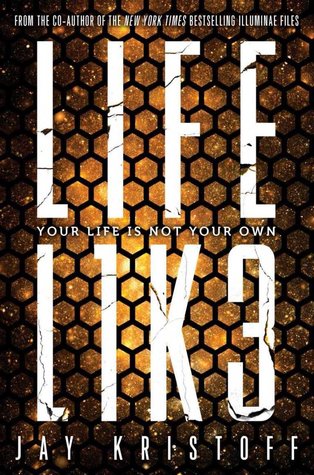 This is my first book by *JUST* Jay Kristoff. I loved the Illuminae Files but that was a duo. I really enjoyed this book but I had some issues.
Let me just get my issues with it out of the way… First, I figured out all the twists way in advance. It was really predictable and I was so sad that I couldn't be surprised. Maybe, I'm just too good of a detective. haha. I was surprised at the very end with one of the decisions of our main character. I am SO excited for the next book to see how it goes. I also had a hard time connecting to some of the characters. I just don't know, I couldn't really connect emotionally. By the time I got to the end of the book, it started to click a little more.
I loved the relationship between Eve and Lemon! They were true friendship and it was one of the best things about this book. I liked how Lemon added some humor because this book can get intense and a little bit dark. I don't know how many times I had to read the flashbacks but gosh, they hurt. I think the prologue was the saddest thing I have ever read.
Kristoff does a fabulous job with the world building and the characters in this book. There's more machine than human and you just love them anyways. For example, the dog Kaiser. I don't want to divulge too much more because there's a TON of spoilers that can easily slip.
So, if you enjoy sci-fi or a great book that's a bit different, this is a great book to pick up! I enjoyed it a lot and I cannot wait to for the next one! I really can't wait to see where Kristoff takes these characters! I'm not a big sci-fi reader but I might be a fan now!
I received a free e-ARC from NetGalley in exchange for an honest review. Thank you, to Knopf Books for Young Readers and Random House Children's for letting me read this book!
#Lifel1k3(lifelike) #NetGalley