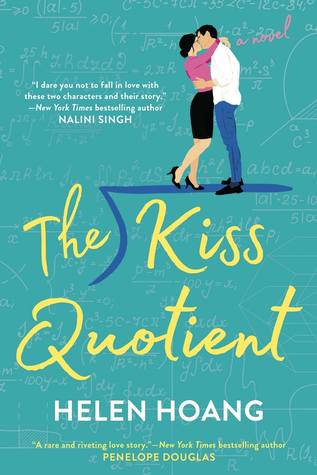 This was a sweet, quirky, steamy romance. I was not expecting how steamy it was going to be. I thought this was going to be a little more like, The Rosie Project. It was not. This was more like Pretty Woman in reverse, which is okay. I love Pretty Woman!
I thought there was a lot of humor and the characters were good I really enjoyed the autism angle, with Stella. I feel like there's been a few books lately, shining a light on autism. I really enjoyed Michael's family and it added some diversity to this book. The food they were always talking about made me so hungry! His sisters were pretty funny and a great addition!
Although, I enjoyed the story, I had some issues. First, I really felt like it was so predictable and the story just fell short for me. Secondly, I was really annoyed about how they felt with each other was so obvious, and they were just so adamant that the other person didn't care. This lasted so, so long and I was getting really annoyed. Several times, they both give hints to how they feel. I understand it more from Stella but come on, Michael knows better! It's just miscommunication, talk to each other and stop trying to guess what they feel!!!
This was a cute book and for some reason I just didn't love it as much as I thought I would. I enjoyed it but there are definitely books that I've enjoyed more. Also, not to be weird but I really expected way more math in this book. haha! Come on, look at that cover!
Thanks to First to Read -Penguin Books USA for a free e-ARC of this book!