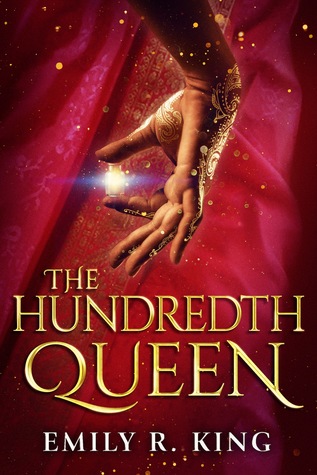 I have to start by saying, I foolishly requested a book from Netgalley, not realizing it was the last book in this series. So, I'm trying to get through the whole series in the next couple months. I thought it was good and I will continue the series but it was a bit of a let down.
I loved the whole bhuta aspect. What's not to love about elemental magic? I wish that Kali learned more about her powers in this book though. I loved what we did learn about the history of this magic. I think it was fascinating and I can't wait to see how it unfolds. I feel like there was definitely some foreshadowing there. I REALLY wish that Kali could have had more time to learn and practice her magic. I feel like we didn't get enough of the magic.
I really liked Kali and her whole idea of sticking up for people and knowing that things are wrong. She constantly tries to do the right thing, regardless of the repercussions. She fights for what she believes in. I do find that she was a bit naive though. I'm hoping that's because she has spent most of her life in a sick-bed. I do wish that she would have gotten to her realizations a lot quicker.
Now, I did enjoy it. I never thought "I can't read this" or "I wish it was over." I enjoyed reading the story but I just didn't find it as immersing. I think that King could have done a lot more with the world building. It was a little bit lacking, in my opinion.
I really didn't care for Deven. He was just so blah as a character and I can't quite pinpoint it. It might be because I really don't like insta-love and this was super instant. I just was so, eh.. about them. I was actually hoping for a love triangle! Someone I could actually root for. haha.
A lot of our characters are not really as developed as I would have liked. I wish that I could have attached to them a lot more. I'm hoping that will happen as I continue the series.
Okay, onto book two!