I was nominated by the lovely, Karen Jo @ Sincerely Karenjo! Thank you so much!! I'm always so amazed when I'm nominated for an award. This is my third one total. Haha, I know several of you have several but I'm just now making my way into this blogging world. This is officially my 4th month of blogging. I'm so honored that anyone reads my blog, to be nominated just amazes me! Thank you!
Also, Liebster is the German word meaning beloved or dearest. The Liebster Award is for favorite or beloved bloggers who deserve some love in their lives. You also get to learn more about your favorite bloggers!
---
The Rules:
~Thank the blogger who nomiated you, provide a link to their blog and display the award.
~Answer 11 questions they asked you.
~ Come up with your own 11 questions
~Tag 11 bloggers and don't forget to tell them.
---
Questions from Karen Jo:
Name a few of your favorite blogs/bloggers so I can give them a follow:
Oh, this is a hard one because I love so many of them!
Vera @ http://www.unfilteredtales.com , Ashley Rae at Thrifty Bibliophile,  Maddie at Munch Reviews and Tarylor Talks Books. These are just a couple who I've talked to recently.
List 3 interesting facts about yourself:
I'm part Mexican, I love plants and crafting, almost as much as reading and I married my High School Sweetheart! Going on 13 1/2 years of dating and 7 years married in July! Woot! 
Which 5 foods do you wish were banished from the Earth?
Woah, I LOVE food… so this is hard.. hmm..
Sauerkraut, pineapple (only because I'm  allergic), mushrooms, liver and blue cheese.
Okay, that wasn't so hard. lol
Who's your favorite cartoon character?
I loved Gargoyles and Tom and Jerry.
If your life was made into a movie, who would play you? Why?
Definitely, Gal Gadot because I'm convinced I'm also Wonder Woman. HAHA! I have an obsession with Wonder Woman. Realistically, it would have to be Jenna Fischer. I loved her character on The Office. I related to it so much. I feel like she has a bit of Pam in all of her roles, so I feel like that's more her than Pam. She would be a good fit to play me in my life. I like to pretend she and Jim are Chris and I. 🙂
If you were stranded on an island, what 5 things would you wish for?
Chris, my husband because he's an Eagle Scout and I love him
My whole bookshelf from my room
Fresh Water
My bed
My whole entire family. It could be like a great big party!
What is you favorite genre to read and why?
Fantasy! Although, I've been reading A LOT of Contemporary lately. I love Fantasy though because the world are just so amazing. Would I love to be a wizard? YES. Be Fae? YES. Have magical powers? YES. Be an awesome, kick-butt Queen? YES. I just love all the different types of magic and powers authors right about. What's not to love about fantasizing about things like that?!
If you could be one of your favorite book characters for a day, who would you choose and why?
Clary because I would love to be a Shadowhunter for a day! I love her power and Jace. haha! BUT the Clary in the books, not the tv show. I can't stand her!
What is your favorite dessert of all time?
I'm going with the cake I get on my Birthday.. mostly bc it's this Friday and I can't wait!!! **soooo… when I orginally started working on this, I had not started my fertility meds yet. I could not have this amazing cake. I'm on a strict low sugar/low carb diet. 😦 **
This is Graeter's Chocolate Fantasy cake!! Chocolate cake, Double Chocolate Chip (their chips are HUGE) Ice cream,  bittersweet topping and chocolate whipped topping! Of course, they add more chip shavings and sprinkles on top. THIS IS AMAZING!
**
Name 3 books you've read in 2018 that you absolutely loved and would recommend to everyone you meet.
Eliza and Her Monsters by Francesca Zappia, Reign the Earth by A.C. Gaughen and Emergency Contact by Mary H.K. Choi
I've also linked my reviews if you are interested! I loved these books so, so much!!!
For each of the 3 books you mentioned, use 2-3 GIFS to describe the book.
Eliza and Her Monsters: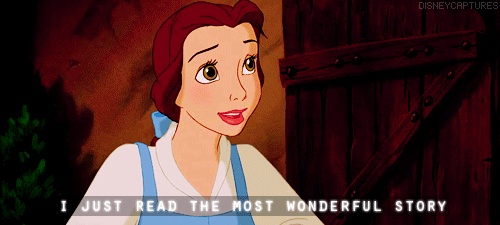 Reign the Earth:
Emergency Contact:
Okay, those are all my questions! I hope you enjoyed.
---
My nominees:
I'm only going to do 5…. otherwise I'll never get this done! I'm trying not to tag the same people over and over! It does not mean you have to do this at all!
---
My Questions:
Who is your favorite author? Why?
What did you want to be when you were younger? Now?
What was the happiest day of your life?
What's your favorite book series?
What's your perfect "me" time?
Do you believe in Karma?
If you were to name a child after a book character, what would it be?
Do you watch Booktubers? If yes, who are your favorite?
What is one of your guilty pleasures?
If you could only eat one thing for the rest of you life, what would it be?
Close your eyes and think of the word happiness. What came to mind?
---
I hope you all enjoyed this and I'm sorry if I've tagged some of the same people over. Also, I know that many won't do it so this is open to everyone!! I would love to know your answers.
Please, don't forget to come back and post your links!! I can't wait to read your responses.