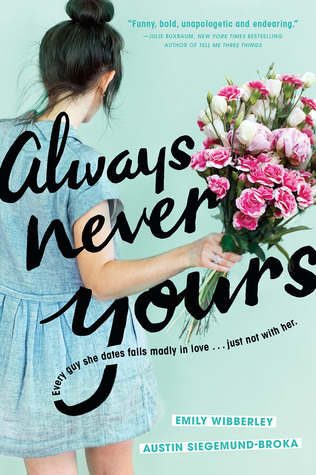 3.5/5 stars
I picked this book up because I needed a fluffy romance after an intense read. This is definitely what I needed. It was cute and light.
Megan is known as the class flirt and a serial date-r. She accepts this and rolls with it. She jumps from relationship to relationship because she believes they are never real. She believes that a guy will find who he's truly meant to be, after he dates her. She just doesn't take it serious.
I knocked a lot of this book because I had a hard time liking Megan. I think the author was trying to make it okay for her to jump from boy to boy but it got so tedious. The whole first half of the book is her basically trying to find a new boyfriend, flirting and talking about boys. It got to be a lot. Maybe it's just because I couldn't connect with her character. I applaud her for owning her sexuality but that's just not me. It was a little too much.
Shakespeare and the play was supposed to be a big factor in this book and I don't really think it worked that way. I would have liked a little more about that being the focus.
What saved this book for me was Owen. Owen was an amazing character. He's shy and kind of keeps to himself but he's so sweet and funny. Towards the end he makes Megan a bit more likable to me. She grows up a bit and becomes a nicer person, which is lacking in the first half or more of the book.
The ending was really good. The last 1/2 of this book really was much better than the first. Overall, this was just okay for me. I didn't love it but it did fulfill it's purpose for me to feel good and light. 🙂