Okay, I finally finished this series. I've decided to just do small reviews for each book then kind of an overall review. This was a fun series but it really reminded me of a tele-novella/soap opera. Lots of drama and it was fun at times!
---
Okay, this book was just okay for me. I had moments that I was really loving and moment that I just didn't enjoy. It's definitely a quick read and I liked it. I just liked the previous two better. I'm  looking forward to the next book because I want to see how Magnus and Cleo get past their hatred for each other. I mean, it's started in this book but I'm ready for them to be a team!
---
Okay, this book grabbed me a little more. I flew through this one. I am so happy about Magnus and Cleo finally communicating! It's so frustrating when they are being so stubborn for several books. There's a lot that happens in here. A lot of "truth" bombs and craziness. Death, resurrection, lies, manipulation, fake love, real love and all kinds of drama. I was thoroughly entertained.
---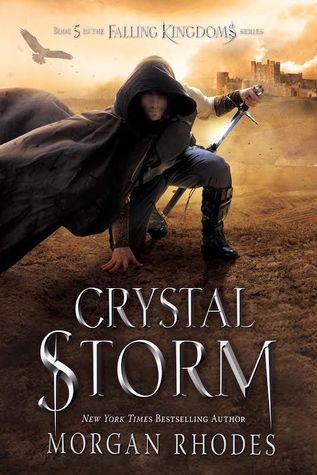 This one was a bit tougher for me to get through. I could very well have been burnt out on this world. It just kind of felt all over the place for me and I had a hard time staying in the plot. I still liked seeing where some of these characters went and how they developed.
---
The final book! Okay, I'm so glad to finally be finished!! This book was entertaining but there was so much going on. I felt like things were a bit rushed and I was a little unsatisfied with how many people were being possessed. Like. Really?! Overall, a satisfying ending for these characters.
---
Series: 
Okay, I'm going to talk about this series overall. I really liked some books and didn't care for others. All together, they make for a good series. I would not say great, by any means. These books read like a drama filled soap opera. I'm not kidding. Every five minutes, someone is dying, being resurrected, falling in love, falling out of love, swearing to kill someone, realizing they are a horrible person but a second later still not caring. Just about ALL these characters just crave power. I was constantly annoyed because they would talk about how they want to help people and do good. Then, a second thought later, "I want power. I want the kindred. I need it." Oh boy, it was endless and I got really tired of it. The choices a lot of these characters make just make you roll your eyes, at times.
**next paragraph is a bit spoiler-ish**
I did have fun and I did like it. I think the relationship that forms between Magnus and Cleo is what really kept me into this story. They were on opposite ends of this battle and could their love defy all? I really loved them and they kept dragging me back. I do wish that we would have gotten to the same side sooner.
**all clear**
If you want a guilty pleasure type of read, this is a good one. I know, I kind of have an unpopular opinion because there are so many that rave about this series. The writing is not that great and I think it's the biggest fault. The world building, story and characters are there.
Have you read this? Do you agree or disagree?