Thank you for tagging me, Bree from In Love & Words!The Original creator of the tag is Amber Elise @ Du Livre.
---
When did you start blogging and what was your first review?I started getting serious about blogging in February of this year. My first review was…I Was Here by Gayle FormanWho/what inspired you to start blogging?Well I found my groove to start reading again at the end of January of this year. I had barely read anything in almost two years. Life was stressful and I had a lot of health issues. I quit my job in December. I found my love for reading again and decided blogging was a great way to spend some of my time. I was right, I love this community so much!What is a blog-related goal that you have?I just want to enjoy it. I want to continue discussing my love for books.What is one thing you wish someone told you about blogging?It was so time consuming! There's so blog posts, reviews, commenting, tags, and all kinds of things. Don't get me wrong, I love it all. I just didn't realize how much time it would take!What was your biggest blog-related accomplishment?I was SO excited when I hit 100 blog followers. I am at 172 now and will be super excited when I hit 200.What types of posts do you enjoy writing?I love doing tags and Top 1O Tuesday posts. I do like to write my reviews, which is why I blogged in the first place.Where do you usually blog? What does your setup look like?I usually blog in my living room. I am a great multi-tasker and can watch tv and blog at the same time. Usually, it's something I don't need a lot of attention, like The Bachelor. I just sit on the couch with my laptop.What was your last 5-star read?Nevernight by Jay Kristoff. It was just last week!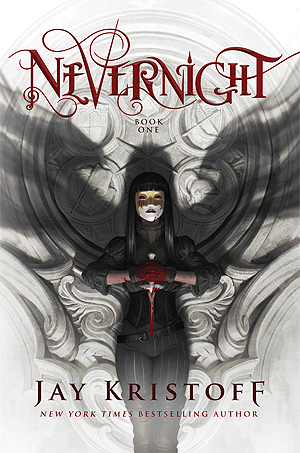 What was your last 1-star read?Under the Wide and Starry Sky by Nancy Horn. This was in 2014!
What are three words that make you pick up a book?Magic, Dragons, Forbidden.What is your Hogwarts House?Hufflepuff!What is your favorite reading environment?Definitely in a comfy recliner chair we have. It reclines pretty far back and rocks. I tend to love reading there.What advice would you give to new bloggers?Don't take on too much to start. Start slow and find your groove. Also, try not to worry about the numbers. Who cares! Just enjoy it 🙂
---
Since, I've had to tag so many people lately and I don't want this to sit i my drafts forever, ANYONE!