Top Ten Tuesday is a weekly feature hosted by That Artsy Reader Girl. Each week there is a new topic for bloggers to choose and list their top ten. This week's theme is Top  Books with Sensory Reading Memories (where I was, what time of year it was, who I was with, what I was eating, etc.) (Submitted by Jessica @ A Cocoon of Books)
Oh boy, this can get long-winded. I'm so sorry in advance! I have attached the goodreads links to all the titles. 
1. Twilight by Stephanie Meyer
Okay, we can all agree that these are not the best written books. I happened to see Twilight in the theater. I didn't know anything about it. My husband and I were in High School and we watched a lot of movies. We lived in a small town and there wasn't much else to do. I remember really enjoying the movie. My husband told me it was a book series. I was so excited that I made him take me to Walmart (I hate Walmart) just to buy this book! I read all the released books that week. This book is not the best but it introduced me into the world of YA. I have always been thankful for that! 
2. A Man Called Ove by Fredrik Backman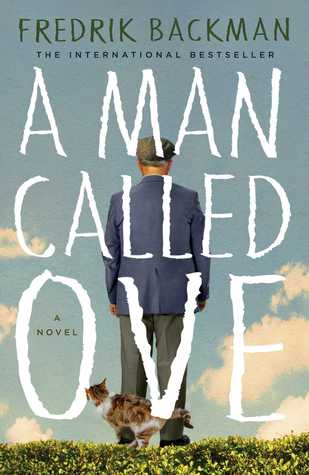 This was a Netgalley read that I happened to randomly download. It is one of my all time favorite books. I recommended it to my boss, at the time. She's the head librarian and runs a community book club. She was always asking to give her recommendations. She ordered copies of this book and the book club LOVED it. I had members thanking me and telling my boss to thank me. I like to think I had something to do with it blowing up, in my community. 🙂
3. Winter Garden by Kristin Hannah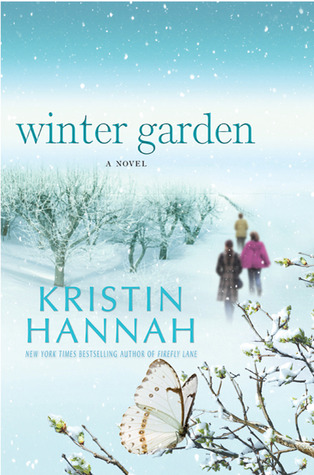 I had a co-worker recommend this book too me. At this time, I was all about YA and wasn't really reading much Adult Fiction. She told me I wouldn't regret it. Guys, this book is amazing! I remember crying my eyes out. This story is just amazing. I know that I read it in two days. My mom was not happy because I wouldn't do anything else. haha. 
4.  City of Bones by Cassandra Clare
This was my second YA series. My husband (then bf) and I were at Barnes and Noble. He told me that I would really like this series and give it a try. I told him that I didn't think it was for me. The first 3 books were on sale for like $5 bucks. I bought them and put them aside for a few months. I finally got to them because he wouldn't stop pestering me. Yup, I loved them and still do today! He is right sometimes… I guess. haha
5. Me Before You by JoJo Moyes
I know a lot of people either love or hate this book. I really enjoyed it. I remember that I could NOT put it down. I was literally cooking dinner, holding the book in one hand. I was reading, while stirring our dinner on the stove! I was just so close to the end.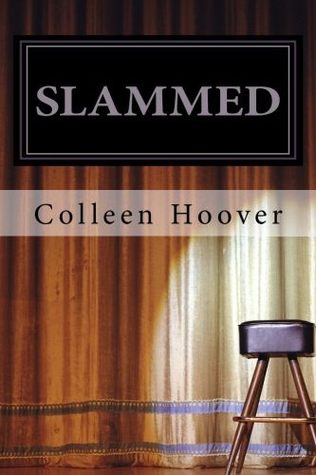 I got off work at about 8pm one night. I started this book and stayed up until 3am. I had to work at 7am. It was a rough next day but so worth it. I really love this series by Hoover. It's her best work, IMO. 
7. The Girl with the Dragon Tattoo by Stieg Larsson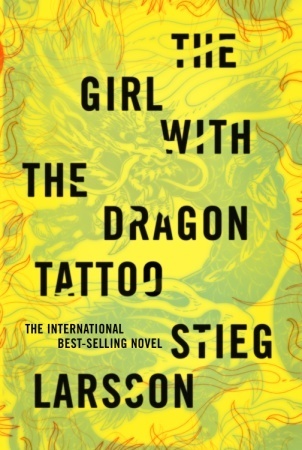 I struggled with the first 150 pages of this book. If you ever pick it up, keep going. It gets 1000% better after that. I remember, I was so engrossed in the story. It was Christmas time. We had just gotten married and we were in our first apartment. We had a really cheap Christmas tree stand. It didn't do such a good job holding our tree. When I was so engrossed in this book our Christmas tree fell over onto the couch, throwing ornaments everywhere. It's pretty funny now. We had to put a screw into the wall and tie a ribbon to the tree. LOL
8. World Without End by Ken Follett
My father-in-law recommended this book to me. He actually let me borrow it too. We had just moved to Cinci and I wasn't working. This book was the first book I read in Cincinnati!! 
9. Don't Die, My Love by Lurlene McDaniel
I was in Jr. High/H.S and I got this book from the library. I don't even know why but I hadn't read anything by this author. If you know anything about her, she writes books about cancer. I read this book at least 10 times throughout Jr.High/High School. Every time, it makes me bawl my eyes out. It's just such a sad story. I think I was so attached to it because my grandma had passed away from cancer around then. 
10. Emergency Contact by Mary H.K. Choi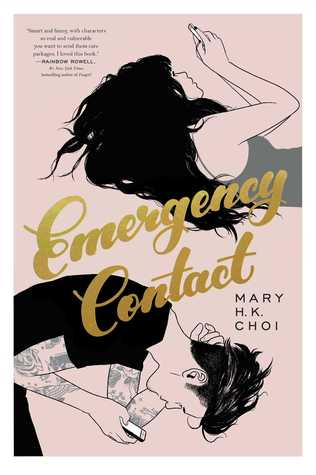 I loved this book SO much. I think it's because I related to it SO much!! Anyways, this was the first book that I read about a character having trypophobia! I have this and no one really believed me. I immediately stopped reading, took a screen shot of the page and texted it to so many people! Validation. 
Well those are my 10 book memories. There are so many more but these are the ones that popped into my tired mind! Have you read any of these? I can't wait to read all the fun answers to this TTT!
Happy reading~