I LOVE The Office so much! I'm really excited to do this!
I was searching to see if this existed. Apparently, leaninglights from youtube created it but none of her videos are available anymore. Anyways, I'm doing it because I love this. I have added Goodreads links to any of the books I'm talking about. You can also see any reviews for these on Goodreads or on my blog!
"Make friends first, make sales second, make love third. In no particular order."- Michael Scott
---
TAG QUESTIONS:
1. Michael Scott – Book that tried WAY too hard: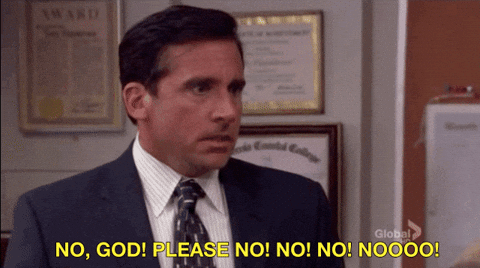 Aru Shah and the End of Time by Roshani Chokshi. Don't hate me but this came to mind first. I just thought it tried to hard to be funny, relevant and the mythology fell short. There was just too much trying to be achieved.
2. Dwight Schrute – Book that ended up being a lot more complex than you thought it would be:
The Poppy War by R.F. Kuang. This book is great but I was going into this one thinking it was going to be the same as may others. I was so wrong. There are Shamans and Gods, a fantasy military school, great characters, Chinese history, war, lots of magic and no romance! With that being said, this is a meaty book and in no way a quick read. Really good though!
3. Jim Halpert – YOU in a book. Book/character that you related to a ton: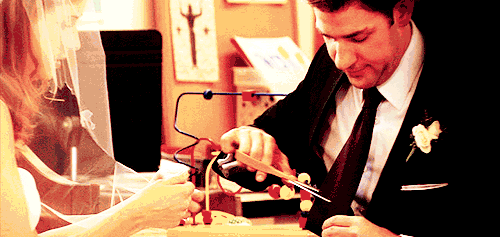 I just have to say, this is one of my favorite moments of the series. I love Jim and Pam so much! This is my favorite episode, for sure. If I'm having a bad day or tough time, my husband will turn this episode on for me. <3<3<3
Emergency Contact by Mary H.K. Choi. This book is one of my favorites. I related to Penny so much AND a lot of the aspects of this book.  I'm originally from San Antonio, Texas (hourish from Austin). They go to my favorite college team- Texas Longhorns (Austin, Texas)- HOOK 'EM! She also has Trypophobia, which I have. So, I really related to her!
4. Pam Beesly – Seriously underrated but amazing book you wish everyone would read: I tear up EVERY time. I ❤ them! 
Splintered by A.G. Howard. I loved this series so much but the first book is amazing. Howard does an amazing job with this retelling. The visuals that she creates with her words are just great. It's been years since I've read it. I hope I'm remembering correctly. 😀
5. Ryan Howard – THE INTERN. Debut novel that impressed you:
Children of Blood and Bone by Tomi Adeyemi. This book is fantastic and I highly recommend it! Great debut novel. Believe the hype on this one!
6. Andy Bernard – ANNOYING book/character that you can't help but love (or not):
Chaol from Throne of Glass series.  I just don't like him and he really annoys me in this series. The fact that the last book (Tower of Dawn), was basically about him, was not ideal for me. It should have been a novella, not an actual book in the series!
7. Robert California – Book/character/plot that went over your head or was really confusing: Not the biggest fan of Robert…
The Girl Who Chased the Moon by Sarah Addison Allen. I remember being really lost and confused in this one. I felt like the different POV's didn't have much separation and it made things go over my head.
8. Angela Martin – Book with a plot that didn't appeal to you at first but you ended up loving:
Beartown by Fredrik Backman. So many people have thought the same thing. A book about hockey? Not really my thing. After a while, I decided to give it a chance because I loved A Man Called Ove so much. This book is amazing. It's about SO much more than hockey!! It's just about tied for AMCO as one of my favorites.
9. Kelly Kapoor – Favorite sassy character:
Oh, in honor of the movie coming out soon. Kitty from To All The Boys I've Loved Before trilogy by Jenny Han! She's so sassy and I love her! ❤
10. Kevin Malone – Book that features music: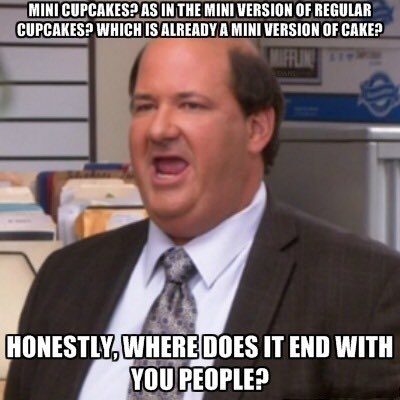 I believe that Eleanor & Park by Rainbow Rowell does. It's been so long that I've read it so I can't quite recall. I'm pretty sure it does though. I do remember that I loved it!
11. Phyllis Lapin – Book that made you feel warm and fuzzy:
Geekerella by Ashley Poston. This is such a cute book and I loved it so much. It was a book that just made me so happy after!
12. Oscar Martinez – Book that has an awesome LGBT character that defies stereotypes:
I'm going with Monty and Percy from Gentleman's Guide to Vice and Virtue by MacKenzie Lee. I really enjoyed this book and I'm hoping we get a little more of them in the next book!
13. Stanley Hudson – Character/book that DGAF: 
I'm going with Mia from the Nevernight Chronicles by Jay Kristoff. She really DGAF! On top of that, it's a great book. I highly recommend it! I can't wait to see what she does in the final book.
14. Meredith Palmer – Book you couldn't stomach (too graphic/violent/romantic/vulgar – or whatever your reason!):
Okay, it's been a while since I've read either of these, both by Gillian Flynn. I know that one of them I liked more than the other. One of them was more disturbing than the other. I feel like it was Sharp Objects but it might have been Dark Places. I can't remember, so I'm adding both here. This was before I was religious about writing reviews, so I can't remember!
15. Creed Bratton – Book/series that only ever made you ask more questions:
I really loved and enjoyed this series but the more that I think about it. I was left with a lot of questions or things that weren't answered. A Darker Shade of Magic by V. E. Schwab. Maybe it was because I didn't like how some things were resolved.
---
Okay, that's the tag! It was actually quite difficult to come up with some of these answers! I did think that the people represented the questions perfectly. Oh, how I love The Office. The hubs and I are watching it right now. It seems to always be on tv and we don't have anything to watch at the moment. I hope you enjoyed reading this.
My tags:
Bree ♦ Sara ♦ Hamad ♦ Brittany
PLEASE if you love The Office, PLEASE do this tag!! Anyone and everyone!  I would love to read your answers. ❤