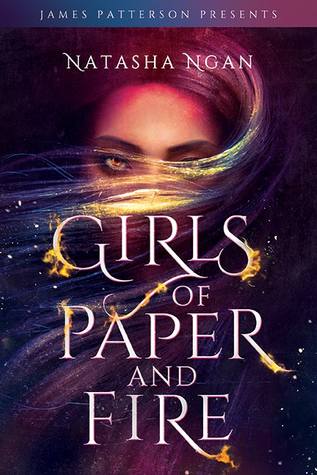 I had high hopes going into this read but I was felt a little disappointed. There are some serious triggers in this one, mostly rape. The rape is really graphic at times.
This one was a bit of a slow read for me. I understand that this is about the girls but I was 1/4 of the way through, I was wondering when they would meet the king. The writing is very descriptive and beautiful. I think because she goes into so much detail about everything, it slowed down my pace.
I had a hard time connecting with the main protagonist, Lei. I loved her will to fight for her freedom but there was something about her that I just couldn't "love." I can't really pinpoint it but I felt like she wasn't strong enough. She was content to just go with the motions. I wanted more from her, more fire. I think the thing I liked most about Lei was her romance with Wren.
On the other hand, I think that's why I loved Wren so much. She was my favorite character in this book, by far. She was just that character with the strength and fight that I wished from Lei. It's such a shame that we didn't get Wren's POV. I would love to know what was going on with her!
I think this book has a lot of great qualities and it was an enjoyable read. It just didn't wow me like I was hoping it would. I loved some of the friendships that formed, the culture and the unique take on this fantasy world. I am a little surprised that this is YA. Literally, these girls are being groomed to be raped by the King, for an entire year. Very hard to read.
Side note: The Asian influence was really great and I rather enjoyed that about this book. That being said, I kept getting Memoirs of a Geisha vibes.
I want to thank Jimmy Patterson books/ Hachette Book Group and Edelweiss + for an e-ARC of this book. All thoughts and my opinions are my own 🙂