August was a crazy busy month for me and I also took a bit of a step back from reading so much. There's just too much going on. I did manage read a good amount of books. I was able to catch up on all my e-ARC's that I've been trying to get through all summer! Woot!! I also realized that I read a lot of bigger books this month. I have quite a few that are at 500+ pages!
---
First, I would like to say that I hit 200 and then 300 followers this month!! I am so excited. I don't really obsess about my numbers but this is exciting. I think Twitter has a lot to do with my 100 follower splurge this month. I just started to become a bit more involved on Twitter.  Thanks to everyone!!! I appreciate people wanting to follow and read my thoughts and opinions. 🙂 ❤
I read 13 books for a total of 5,362 pages! This was a slower month for me and it will probably be even less next month.
I read 0 books towards my AtoZ challenge. I, J, X, Y & Z are still left. Yikes! I need to start game planning those.
I did a bunch of book tags this month: Netgalley Book Tag, The Queer Eye Book Tag, The Office Book Tag, 3 Quotes, 3 Days Tag: Day 1, 3 Quotes, 3 Days Tag: Day 2, 3 Quotes, 3 Days Tag: Day 3, Supernatural Book Tag, Three Bookish Things Tag, Three Day Lyrical Challenge: 1, Three Day Lyrical Challenge: 2, and Three Day Lyrical Challenge:3, Disney Princess Hair Tag.
I was nominated for a few awards.Thank you to all the amazing bloggers who thought of me! ❤ – Unique Blogger Award #2 & #3, Blogger Recognition Award & The Versatile Blogger Award.
I was a part of the Comment Challenge for August. My buddy was LA LA In The Library . It was fun getting to know someone new! She did something awesome where she did the Dog Days of Summer. It was all dog themed and she had a giveaway for those who participated. They raised money too! It was really cool to see all her dog books and posts. 🙂
---
Books Read: Reviews are linked!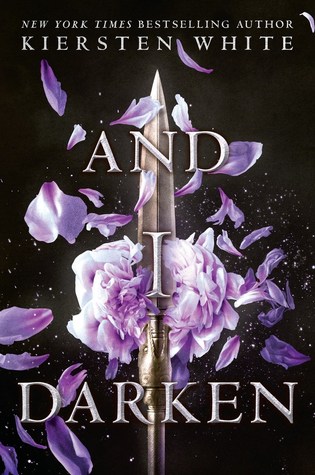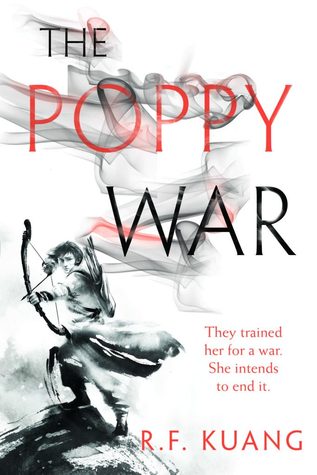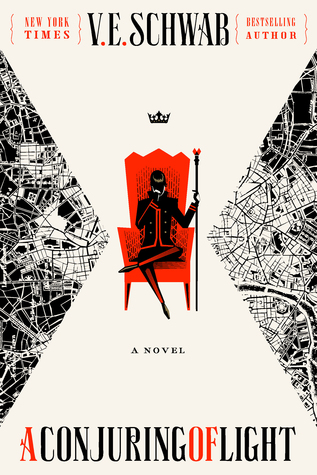 The Rogue Queen by Emily R. King (ebook)– 3/5 stars. I finally managed to finish this one!! It was only 298 pages but felt like 628!
And I Darken by Kiersten White (my copy)– 3/5 stars. I was so disappointed with this one. I decided not to continue the series. 475 pages
The Poppy War by R.F. Kuang (library copy)– 4.5/5 stars! What a great book! It's meaty but worth it. 544 pages
A Conjuring of Light by V.E. Schwab (my copy)– 4/5 stars! This was such a fun series. I was so glad to buddy read the whole series too! 624 pages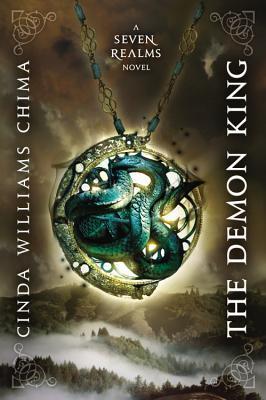 Circe by Madeline Miller (library copy)– 4/5 stars!  After so many recommendations, I picked it up. Really good book. 394 pages
The Warrior Queen by Emily R. King (e-ARC)– 3/5 stars.  Better than the previous 3 books but not necessary. 316 pages
The Wicked King by Holly Black (e-ARC)– 5/5 stars! Amazing! So glad to have had an ARC of this one. Although, Hatchett group might have realized their mistake. They just denied me another book I requested. 😦 336 pages
The Demon King by Cinda Williams Chima (my copy)– 3.75/5 stars.  This was a good first book. A lot of the base for the next book. 506 pages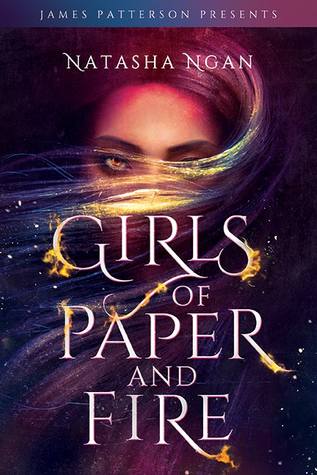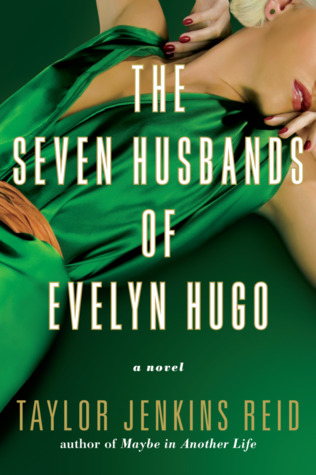 Girls of Paper and Fire by Natasha Ngan (e-ARC)– 3.5/5 stars. I was a bit disappointed about this book because I was not prepared for the sexual abuse/rape. 336 pages
City of Brass by S.A. Chakraborthy (library copy)– 4.5/5 stars. Great story and I cannot wait for the next book! 533 pages
The Seven Husbands of Evelyn Hugo by Taylor Jenkins Reid (library copy)– 5/5 stars. Will be one of my favorite books of the year!!! This book is amazing. 388 pages
A Mark Unwilling by Candace Wondrak (e-ARC)– 2.5/5 Stars. This book was just a mess.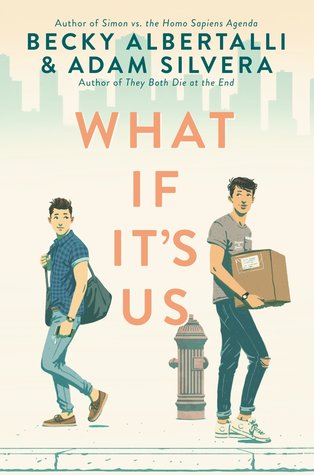 What If It's Us by Becky Albertalli & Adam Silvera (e-ARC)– 5/5 stars. This book is so cute and really put a smile on my face! Loved it.
---
Book Haul:  It's been a slow summer for book purchasing. It might have something to do with the fact that all my money is tied up in fertility treatments! LOL! I did manage to make one book outlet purchase, when they had their sale last week. Here is my only haul! Just a heads up that this coming (Labor Day) weekend, there's a 20% your whole purchase at Half Price Books! I'm sure I will be buying some books then. 🙂
I've read 4 of these books. I just love them and felt the need to own them!
---
Overall, a pretty good month for me. I definitely slowed down a bit and will continue to do so. There's a lot of crazy stuff going on in my personal life. My head and heart are just heavy and stressed. It's really hard to be in the reading mood all the time. So we will see what next month holds! Let's hope good things for all of us! ❤