I was nominated for this award by Abigail @ Abigail's Tales. Thank you so much! Check out her blog and her answers. They were great!!
---
RULES
Thank the blogger who nominated you by linking their blog
Answer the questions
Nominate 11 blogs with 11 questions
List the rules as well as display the Sunshine Award Logo on your post
---
Abigail's Questions:
1. If you could only read one genre for the rest of your life, what would it be?
Fantasy. Although, I would hope I never had to pick.
2. What was your last 5-star read?
The Seven Husbands of Evelyn Hugo by Taylor Jenkins Reid. It is SO good. If you haven't read this one, please pick it up!!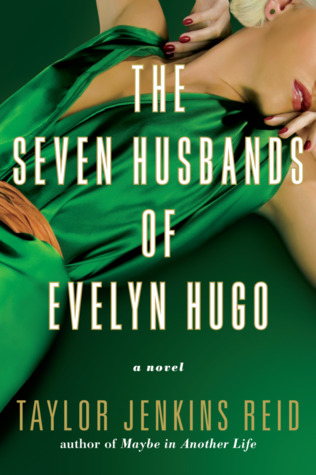 3. Where's your favorite spot to read?
I have a comfy recliner that can lean pretty much all the way back. The best part is that it can stop at numerous positions. It's my favorite!
4. What fictional place do you not want to visit most? Why?
The Hunger Games. I would be dead in .25 seconds.
5. What was the last book someone recommended to you? Who recommended it and why?
Honestly, I have so many people recommending books though the blogging verse. I'm not sure which was the last book recommended to me and by who. I would say maybe City of Brass, through a weekly meme. I fail at this question, sorry!
6. Do you read nonfiction? If so, what do you most like reading about and why?
Yeah, from time to time. I mostly read auto/biographies the most. I don't read them too often but every once in a while.
7. What's your most anticipated release for the rest of this year?
There is no contest here. Kingdom of Ash by Sarah J. Maas!! I can't wait, I can't wait!!!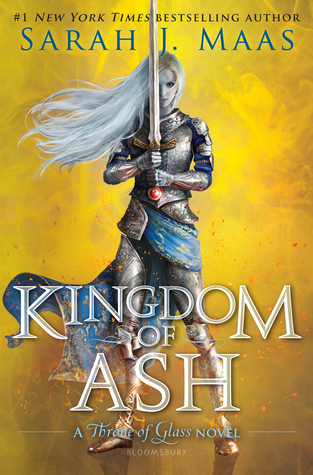 8. What book quote left a lasting impression on you? Why?
"All that is gold does not glitter, Not all those who wander are lost; The old that is strong does not wither, Deep roots are not reached by the frost.
From the ashes a fire shall be woken, A light from the shadows shall spring; Renewed shall be blade that was broken, The crownless again shall be king." – J.R.R. Tolkien
I love this quote because its powerful bust mostly the wandering and not lost part. I just did a quote tag and this was one of them. Even though, I feel like I'm wandering in life, I don't feel lost!
9. If you could be fluent in any language, what language would you pick?
FRENCH! It is so beautiful and I wish I could be fluent. I am partly fluent in Spanish. 🙂
10. Describe your ideal vacation. Location, what you do, who you take with you?
It depends on the time of year we can go. Right now, I have two. In the winter, I want to go to Ireland. I have always wanted to go there but to me, I want it to be chilly. I want to wear coats, snuggle by the fire with hot cocoa in a castle. Idk. haha.
My second is in the summer and it's Greece. It looks absolutely gorgeous and I just want to see it so bad! Plus, I just want to walk around in my swimsuit like on Mamma Mia!
11. What book do you wish you could read again for the first time?
Oh boy… I know most people would say Harry Potter. It's great but I think I would go with the Throne of Glass series. I also wish I could read the following for the first time: The Cruel Prince by Holly Black, Emergency Contact by Choi, A Man Called Ove by Backman, Slammed by Colleen Hoover and Winter Garden by Kristin Hannah. I cheated.. I know! lol
---
My questions:
What's your favorite color?
What's your favorite time of year (season or holiday)?
How many books do you own?
What's your favorite comfort food (I'm hungry :-P)?
Do you have that one movie that you can watch over and over? **For example,  I love The Wedding Date. It always makes me feel better. If it's on TV, I can't change the channel. Even though, I have seen it 5,000 times and own it. haha. **
What's the last thing you made with your own two hands?
If you could meet any actor/actress, who would it be?
What's your favorite kind of donut? **(told you, I'm hungry! I've also gone since May 15 without sweets. Please, let me live through you.)** 😛
Your go to vacation? Near the water or no?
Do you like poetry?
Did/Do you have a poster of someone up on your wall?
---
My Nominees: I used up most of my brain power for the questions. I'm not going to tag 11 people. Sorry!
Mary ❤ Ashley ❤ Sam ❤ Kathy ❤ Tiffany