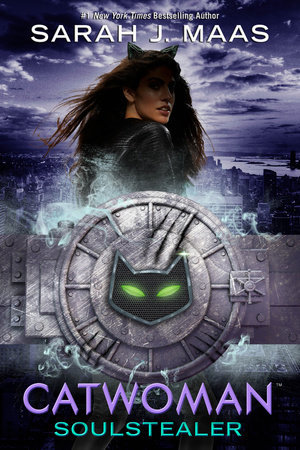 ---
I like Sarah J. Maas. I was so excited to see that she was writing one of the DC icon books. She didn't blow me away but I enjoyed the book. Wonder Woman is still my favorite one though! This one was much better than Batman, I did not care for that one.
My absolute favorite part of this book is Selina. She's tough, witty, complex and will do anything for the people she loves. I loved how she was in such a grey area. Was she a hero or villain? Both? I feel like I kept trying to answer this question throughout this book.
I also loved the addition of Poison Ivy and Harley Quinn. I'm a huge fan of Harley Quinn. The relationship between Harley and Ivy was a surprise and I never really know where they stood. I don't think they really know either. I liked to see a different side of them though.
All three of the girls together was a treat. I really liked the dynamic and the witty banter they all had. There was a lot of action and a lot of fighting. I like how they formed a squad but then became friends.
It was fast paced and full of action. I loved the last 1/3 of the book. Things really picked up and you could see all Selina's ground work come together. The writing isn't perfect but I did enjoy myself.
Now.. some thing that I didn't like…
I kind of felt like Batwing (Luke) was in this book just to serve as a love interest. Otherwise, he was a terrible "hero." He never caught any of them and just was kind of all over the place. I thought it was weird to bring in the Batman convos too. I did like that she tried to talk about PTSD but I don't think she pulled it off. There could have been so much more there.
Also, I think this book was a bit too political at times. I see so much all over social media, the news and people in my daily life. I don't really care to read about it too. It just felt like she was trying a bit hard to make some political moves/points in this book.
Overall, I did enjoy the story but I still think that Wonder Woman is the best of the series, so far!
---