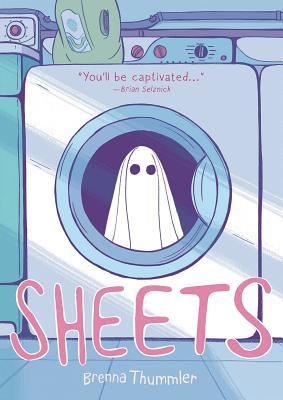 ---
This caught my eye on Netgalley and it was a Read Now. I decided to give it a chance. I'm just now stepping into the graphic novel world.
That being said, this graphic novel was so beautiful. The illustration is just stunning, page after page. I thought the color palette was so calming too.
I did think that story did take some time for me to really get into the story. It wasn't until 3/4 of the way that it really picks up. I didn't expect this to be so heartbreaking! Of course, it ends up nicely but it did take me on a bit of an emotional ride.
Overall, this was a really cute graphic novel. I think the illustration was more of a hit than the actual story. It just took a little longer for the pace to pick up.
#Sheets #NetGalley
Thank you to Netgalley and Lion Forge for an e-ARC of this for review!