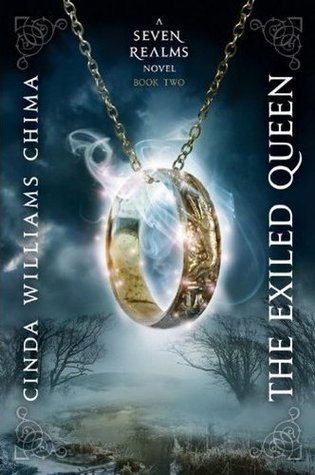 ---
I am still so sad that I am not head over heals with this series… yet. I struggled getting into this book. I did like it slightly better than the first, so that's a hopeful sign. I will be reading the next book because I own the series.
I had a lot of problems with the pacing. They are on their way to a school, I'm 130 pages in and they are still not there. I think it's the writing style. She adds so much detail that it becomes too much for me. There was just nothing happening for me. I almost DNF this book! I am so glad that I fought through because the last 1/3 of this book is insane! Everything happens and all kinds of action. You also start to really learn more about the characters and see them develop.
For sure, the best character is Raisa. Wow. I have loved all of her chapters and frequently wished that this was all about her. She is fierce but has flaws. She's young and naive but headstrong. She will do whatever it takes to be a great Queen for her country. I love that she wants to learn all kinds of ways to serve. If I were a Queen, I would want to know everything, so I didn't have to lean on someone else to make the decisions. Raisa is going for that here and I like that! The only issue I had with her in this book, is that she becomes obsessed about who she's kissing or not kissing! The boys! Like.. come on, there's more important things going on right now!
I am still struggling to connect with Han Alister. It wasn't until the last ~150 pages, when he's being tutored, I started to really like him. I think his character is just slow in the development area. I'm loving what I read towards the end and I'm hoping for more of that in the next book! I think I just need more action and less build up.
I feel like I got more of the world building in this book, even if it slowed down the pace a bit. I have been told that each book gets better. I'm really hoping that's the case! The ending of this book had me wanting to reach for the next book a lot quicker than last time! 🙂
---