Top Ten Tuesday is a weekly feature hosted by That Artsy Reader Girl. Each week there is a new topic for bloggers to choose and list their top ten. This week's theme is Top TEN Books on My Fall 2018 TBR.
I'm going to be talking about some up coming releases too. I can't wait for these and will be reading them as soon as they release! Fall for me is Sept/Oct/Nov. Others are books that people have recommended and I really want to read them before the end of the year. 
---
1. Kingdom of Ash by Sarah J. Maas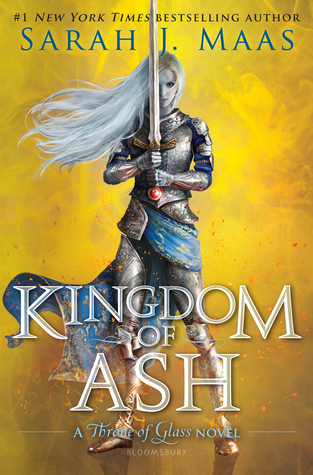 Release date: October 23, 2018
This is my most anticipated this fall! I cannot wait for this release. I hope that it lives up to my expectations. I will not lie, they are super high. I'm scared but excited. lol. 
---
2. Wildcard by Marie Lu
Release date: TODAY!
I am really excited for this one and it releases TODAY!!! So, it's totally making the list. 🙂
---
3. Muse of Nightmares by Laini Taylor 
Release date: October 2, 2018
We don't have to wait too much longer for this release either! Isn't that cover just gorgeous!?!
---
4. The Hating Game by Sally Thorne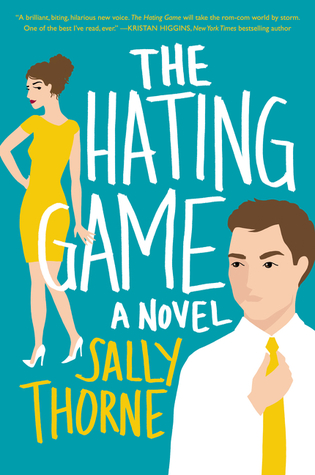 This one I have seen all over. Plus, Sara talks about it all the time. I need to read it soon! 
---
5. Gmonring, Gnight!: Little Pep Talks for Me & You by Lin-Manuel Miranda & Jonny Sun
Release date: October 23, 2018
I have had this on my blog before. I am so excited!! I can't wait for this one. 
---
6. Hindsight: And All the Things I Can't See in Front of Me by Justin Timberlake
Release date: November 1, 2018
I don't know that I've shared it here but I'm a HUGE JT fan. His concert is #1 on my bucket list. It's just so expensive!! This year, I was so excited because he was on tour, and stopping in a city 1.5 hours away. It was just after my surgery and two days after my brothers wedding. I could not swing the $200 price tag then, for a ticket. 😥 Next time, for sure!!! Anyways, I'm kind of excited for this book. lol 😀
---
7. The 7 1/2 Deaths of Evelyn Hardcastle by Stuart Turton
Release day: TODAY!A 
I've seen so many people talk about this. I was declined by Sourcebooks on Netgalley. They always decline me and I don't know why I keep trying. lol. I'm excited for this one and it comes out today! 
---
8. A Very Large Expanse of Sea by Tahereh Mafi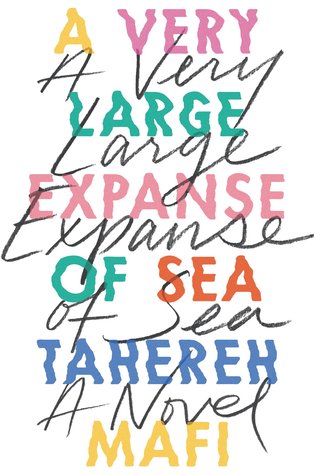 Release date: October 16, 2018
So many good books coming out in October. I went to a meet and greet with Sabaa Tahir and she recommended this one. She said it was really great and I didn't think twice about adding it to my TBR. 
---
9. Bridge of Clay by Markus Zusak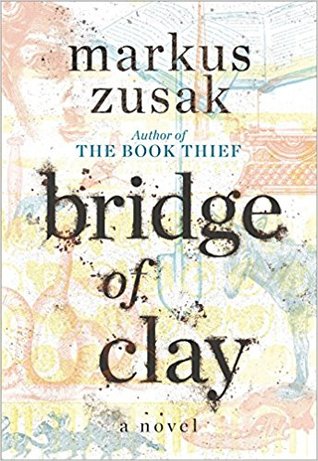 Release date: October 9, 2018
Have I mentioned there's a ton of October releases? It's going to be in an insane reading month, I hope! I really hope that this lives up to my expectations. The Book Thief was just so good. 
---
10. Nine Perfect Strangers by Liane Moriarty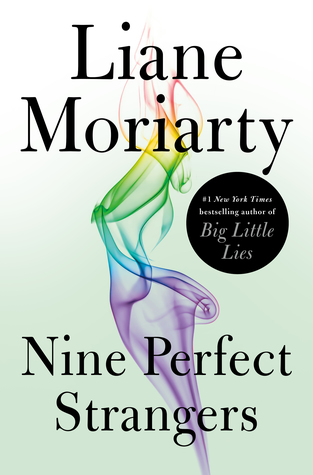 Release date: November 6, 2018
I have really enjoyed Liane Moriarty! Her last book was so-so but I'm hoping this is just as good as The Husband's Secret. IMO, it's her best one! Big Little Lies is great but I still love The Husband's Secret more.
---
11. One more for fun! — Vengeful by V.E Schwab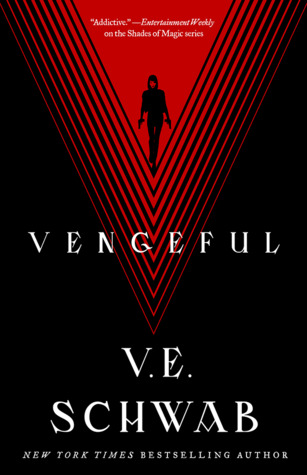 Release date: September 25, 2018
I can't wait for this one!! I don't have much of a wait now. 🙂
---
So, it turns out that there's only one book that's not coming out this fall on my TBR. Haha! Way to go, Sara! Your book is the only one out that made it on my must read list for this fall. Of course, I have several books on my TBR but this is really dedicated the Fall releases. 
What is on your Fall TBR??