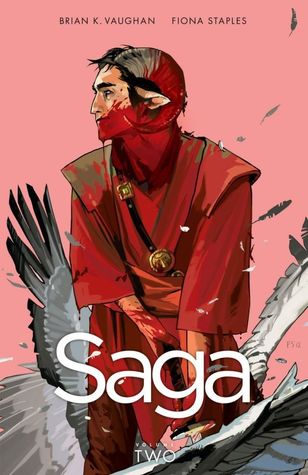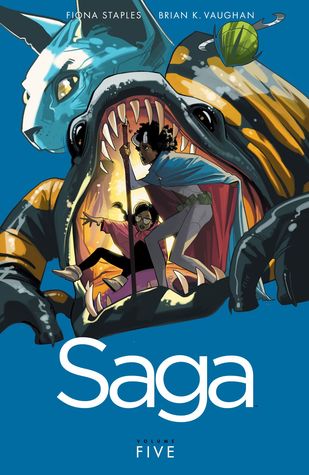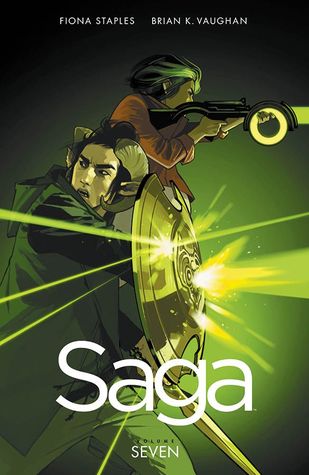 ---
I have given several 4-5 stars for these.. It averages out to a 4.75 rating for all 8 of these.
Oh man… I LOVE this graphic novel series so much. I would have never thought, in a million years, I would love a graphic novel this much.
These are insanely adult. So, just keep that in mind. There's a lot of adult themes and content. I thoroughly enjoy this. Make sure you get your hands on all of them before you start. You will not want to stop. I had to wait for my library holds to come in and it was painful. My husband was sitting next to me on the couch. He was watching football and I was just attacking these things! He was very impressed that I was reading through them so fast.
These are quick reads, but they are graphic novels. To me, it's more that the story is so funny, intense, amazing and full of twists. I was at the end of one and couldn't believe it!
I love that this has narration by Hazel. She's talking about her parents and her story. Some of her statements and observations are so deep. I love Alana. Oh my gosh! She has me laughing a lot and she's so fierce and I love it.
The art by Fiona is just amazing! Things are ..graphic… at times but a lot of it is so beautiful! I am really impressed.
I want to thank all the bloggers who recommended this to me! I'm really being pushed out of my comfort zone this year and I'm finding some amazing reads.
---
Have you read this series?