I was nominated by Jee Wan @ Hooked on Bookz! Thank you so much! We haven't been following each other long but she is seriously the sweetest! If you haven't, please check out her blog! ❤
---
Rules of the award:
Thank the blogger who nominated you in a blog post and link back to their blog.
Answer the 11 questions the blogger asked you.
Nominate (at least) 11 new blogs to receive the award and write them 11 new questions.
List the rules and display the Sunshine Blogger Award logo in your post and/or on your blog.
---
Questions from Jee Wan:
1. What/who inspired your blog?  My husband did push me to start blogging. I know that I brought up the idea of really posting my reviews and blog about my love of books. He gave me that final push.
2. What's your favorite place to read? I read early in the morning, in bed. If I'm doing a set # of pages in a book, I'll attack that first thing. For most of my other reading, it's during the day in our living room.
3. What's your favorite time of the day to review the books you read?  Since I'm not working, I do all of that during the day! I usually try to write them after I finish. Doesn't always work out that way.
4. Coffee/Tea? Tea! I do like both.. I'll drink coffee if it's heavily flavored. 🙂
5. Favorite indie bookstore in your town/city? Honestly, there isn't one near me. There's one downtown, I think. It's about a 40 minute drive for me, without traffic. I can hit up 3 half price book stores before I got downtown. I have a HPB within 8 minutes and that's where I usually go. I wish I had one closer!
6. Best bookstore you've visited (Can be anywhere in the world): We went to Asheville, NC last year and we went to Battery Park Book Exchange. It was soo cool! They had two floors and a coffee/wine/beer bar! I always research bookstores and nurseries when we go on trips. 🙂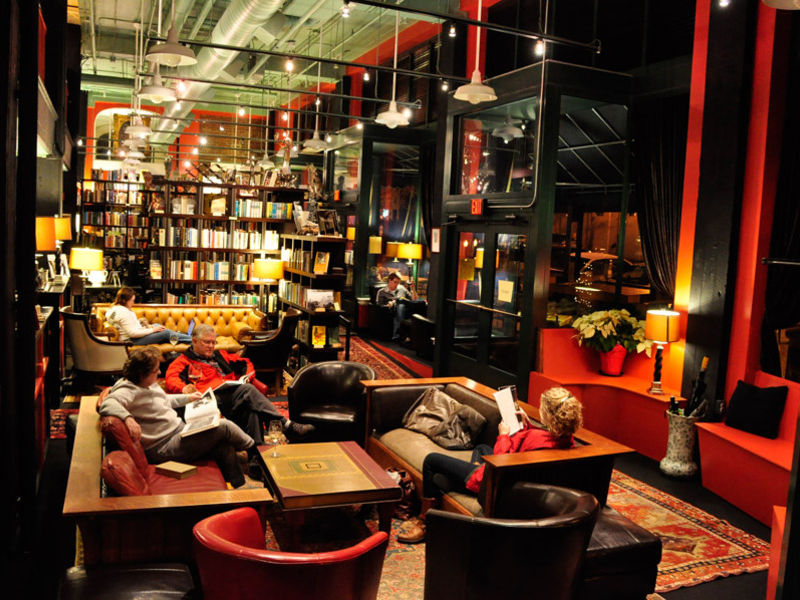 7. Hardcover/Paperback? Paperbacks are so much easier to handle, while reading! Although, I won't say no to a Hardcover. 🙂
8. Favorite season(s)? Spring and Fall!
9. Most recent read? 
This was also a 5 star read for me!! :):)
10. A place you'd like to visit again: Grand Caymans and New York!!
11. Most relaxing hour of the day: Early morning around 7:30-8am when I go for my daily walk. 🙂
---
My Questions:
If you have an e-reader, do you have a cover (Photo!!)? If you have a cover for a regular book, show me that too!
What was in your last book haul?
What's your favorite number?
Best book to movie adaptation, in your opinion?
Your favorite food?
Something you learned in 2018?
Best bookstore you've visited (can be anywhere- Great question Jee Wan!)
Are you usually early or late?
If you were given 1 wish today, what would you wish for?
Best book you read/discovered this year?
Share a funny or sweet moment you had this week!
---
My nominees are: 
Coffeecakesnbooks ❤ Jane ❤ Eline ❤ Kristin ❤ Jennifer
As always, no pressure to do this! If you do, please link back to me so I can read your answers! ❤