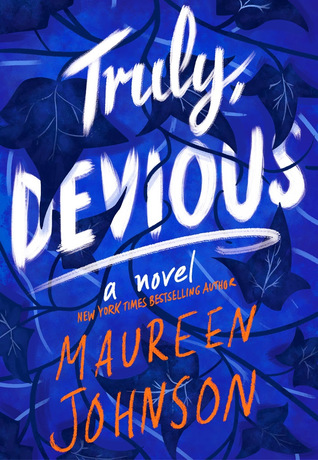 ---
I have finally gotten to this book! So many people were raving about it and I just had to know why.
I really enjoyed the setting. I don't know why but I love boarding school type books. I really was skeptical about how Stevie was going to make connections to a cold case. Turns out there's some new things happening. The thing is, I have so many more questions than answers.
I really liked Stevie. I loved her mind and the way she was able to see people and situations. I love Sherlock and she really reminded me of him, in the detective skills. I also like how she brought anxiety to light. This is a trend that I can get behind. Everyone has anxiety on some scale but a lot of people don't think it's a "real" thing. It most certainly is!
I loved how this wasn't revolving around romance. There is a small romance that forms with Stevie and a class mate. I am kinda laughing so hard at that ending though… Go figure! I'm not really sure how I feel about this book not tying up any loose ends. I didn't realize this was a mystery that wouldn't be tied up for several books. I just figured it was a series of different mysteries. I'm not a huge fan of waiting a year for any answers! I feel like it was more of an open ending instead of a big cliffhanger.
I loved Nate. Oh my gosh.. he's someone who I totally didn't think would make a big impact. I love when he becomes a real friend to Stevie and helps her. Ahh! I just really can't wait to learn more about him.
Overall, this was a fun and quick read. I can't wait to read the next book but I might wait until the series is finished.
---