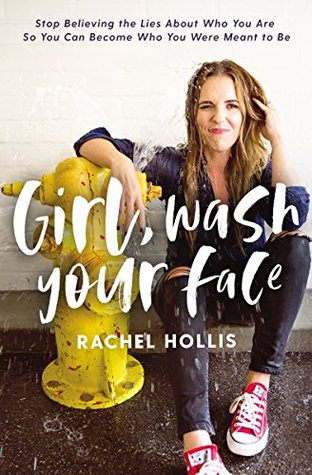 ---
Okay, I only read this because my best friend bought and she told me to read it. She hadn't read it yet but I was seeing her again in two weeks and she knew I could get through it, in that time.
There's a lot of interesting things about this book…
I liked that she talked about her journey with adoption. I think it's really important for more people to talk about that. I also really enjoyed the information about Foster Care and her problems with it. I know someone who is going through the same thing and it's crazy that the system is so bad ALL around the U.S. Something needs to be done!
I did like that the theme of this book was about you really needing to just be more positive with yourself.
I liked her information about how she started her business.
I'm not a mom but I felt that some of the things she talks about are pretty legit. Besides judging another mom, for giving her kid candy on a plane. I get that she goes back on that BUT that's pretty insanely stupid thing to judge a parent by. Just saying.
The things I didn't like about this book…
I hated the fact that she tries to give out diet advice.. she's not a dietitian and it's not just as easy as, "drinking more water" or saying "I will not be fat." Sometimes it has to do with genetics and medical issues that can't just be overcome by shear will.
I really hope that her kids NEVER read this book. Her relationship before she was married was completely awful. I do not buy that things are completely "great"  now. It's hard to believe that a guy who treated you like dirt, hit on other girls in front of you and who used you, suddenly changed over night.
I was really annoyed with the fact that she mentions, several times throughout the book, how she started her company from nothing. I'm sorry but when you marry rich… that's really not nothing. I get that it was a lot of hard work, but the fact that she has a presence and knows people, is not from nothing.
She was a bit too preachy at times when I think she was trying to be motivational? It just rubbed me the wrong way.
I know that this book has been pretty popular on the social media scene. I didn't know who she was and didn't know she had such a huge following. Trust me, I know how many followers she has now because she constantly brings it up throughout the book. Anyways, I have seen a lot of people say that they would have liked it better if they didn't listen to the audio book. I read it but I couldn't imagine listening to this book. If you have to read this, I suggest picking up an actual copy from the library than the audio book!
---