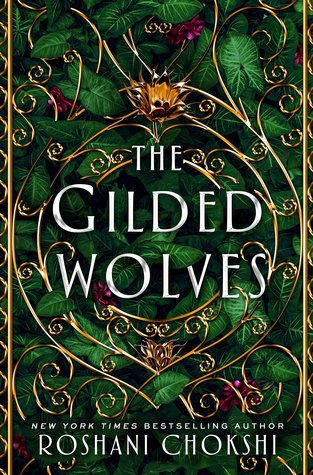 ---
I want to thank Netgalley and St. Martin's Press for providing me an e-ARC of this book! All thoughts and opinions are my own. 🙂
Publication Date: January 15
This seems to be a really anticipated book for a lot of people. It was good but I just felt like some things were lacking. It could be because I was drawing so many SoC vibes but it's definitely not like that duology.
---
The Good:
The plot to this book is very interesting. It's inspired by the Tower of babel, from the Bible. There's also a lot of people with affinities that make for an interesting mix of characters.
I really did like the characters. I got so many SoC vibes from them. It's a group of misfits that band together. Most of them have affinities for different things, rounding out a pretty good group. What I liked most about the characters, was the diversity! They are all from different cultures and walks of life, I appreciated that. I also loved the banter between them. It was really entertaining.
There is a touch of romance in this book but it's very much in the background. I think in the next book, it's going to be a much bigger presence though.
The did like the ending! I did not see that coming and makes me really excited for the next book.
---
The Bad:
Even though, the plot was interesting, it was confusing at times. There were a lot of times that there was so much going on that it became difficult to follow. There's a lot of math and puzzles and a lot of the time, I had no idea what was being talked about. I don't normally like math, so I think my eyes just glazed over most of that stuff. The world building in this book is so not good. There's a lot of the world and magic system that I would have loved to be more clear. I felt really confused a lot of the time and it's the weakest part of the book for me.
I wish that there would have been more detail about the villain. I was really unclear on who, why, when, or what was going on with him. It all just felt too much of a mystery to me!
I'm not sure if anyone can clear this up for me but…. was anyone else confused about the Gilded Wolves part? Is this where the masks come in? I feel like it was just an after thought and kind of came out of nowhere.
---
Overall, I did enjoy this book. The characters definitely saved this book for me. I will be reading the next book because the ending has me totally hooked. I did find it a bit lacking but it was a good read. 🙂