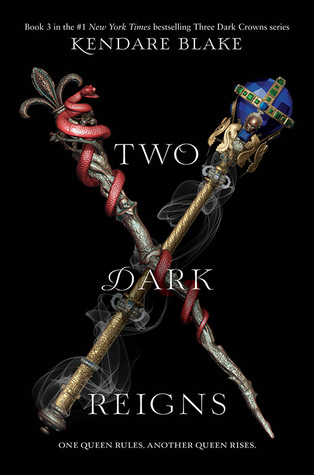 ---
Sighhh…. I gave this series another shot last year and it improved with the second book. I was like.. yes… she found her groove! The novella was also excellent! I was hoping to feel like this book would be even better than the second book. I was wrong. 
I was about half way through this book and wondering if I even wanted to finish it! It was just so. very. slow. I was half way through this book and literally nothing had happened. It was so boring! I kept holding on hope that things were going to get crazy good. Nope. 
We don't really get any character development. Everyone is the same and still trying to figure out their life. It's partly because there really isn't much of a plot. I'm not kidding. This book doesn't do anything until the last 50 pages of the book. 
I felt really confused about the direction she took this book. I was confused because it was just so scattered. I felt like she was telling multiple stories and not really giving me any information to back it up. This book was pretty much pointless. 
I don't know that I will be reading the last book. I really want to finish and see how things end up. Yet, do I really want to put myself through that, if it's as bad as this one? I don't know. 
---