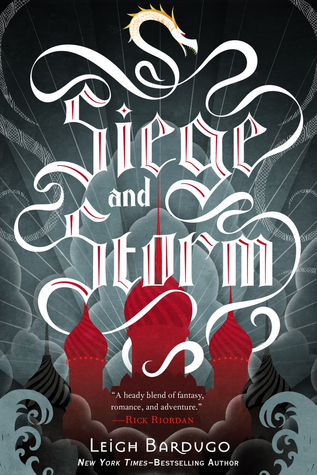 ---
Uggghhhh. Guys, I just can't! I don't think I will be picking up book 3.
The absolutely best part of this book is Nikolai, one hundred percent! I really wanted to keep going, just to get more of him. I don't know if I will pick it back up later or not. He made this whole book and the only reason I finished it.
There is really nothing that really happens in this book. It took forever to get the plot moving. I was becoming so annoyed with it that it took a while for me to actually finish this one. I can't tell you how many times I picked it up, read a chapter, then put it back down.
Alina drove me crazy. Her priorities have definitely changed and she's all about the power. I get that power can really be fascinating but I was expecting her to stick to her path. I really didn't find myself loving her more than in Shadow and Bone.
Speaking of crazy… Mal! Oh man… he just drove me nuts with his whining and jealousy! It became really frustrating and I found myself wanting to yell, there's more to this, get over yourself!! I do not ship them at all. In fact, if they end up together, I would be so disappointed.
There are some aspects of this story that are interesting but the love triangle and characters are just so hard to love. I really don't think I will ever pick up the third book. I'm curious to see how the tv show works out. It was the main reason for finally picking up this series. Six of Crows is on a whole other level than this series. I am SO glad that I read that one first. I would never have picked it up otherwise and that would be a shame because that duology is epic.
---