Thanks to the lovely, Sara @ The Bibliophagist for the tag! If you don't know who she is, please check out her blog. She's great. 🙂 I'm sorry this has taken so long!!
---
A COUPLE THAT SHARE BIG PASSIONS AND GOALS
Kady & Ezra from The Illuminae Files
I don't know a couple who has such huge goals and passions. They are both trying to save their people and take down the bad guys. They find each other and their love blooms, while they are taking on this huge goal. Guys, they are the best. ❤
A COUPLE THAT LOVE AND RESPECT EACH OTHER
Jace & Clary from The Mortal Instruments
I feel like Jace and Clary can fit a lot of these. One of the things I love about this couple is that they do really respect each other, among other things. Jace doesn't feel embarrassed or ashamed if he's not the man of the hour.
A COUPLE THAT IS STRONGER TOGETHER THAN APART
Marko & Alana from Saga
I have to copy you here, Sara. I totally agree. They go through so much and always find their way to each other. They know they are better together than apart.
A COUPLE THAT WHOLLY SUPPORT EACH OTHER
Claire & Jamie from Outlander
These two, span time and continue to love and support each other. I love how much confidence and faith that Jamie has in Claire. These two are definitely a couple for the ages.
A COUPLE THAT IS GENUINELY CUTE TOGETHER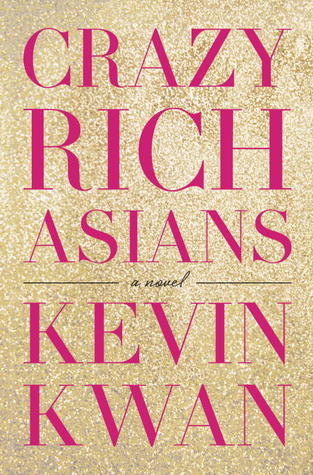 Rachel & Nick from Crazy Rich Asians
I love this fun series but Rachel and Nick are the cutest! I love their relationship, minus the issue of his secret. BUT they are really the cutest. 🙂
---
I'm tagging YOU!
I know.. I've been trying to catch up and so I'm leaving this open. This was a fun one. I hope you will continue spreading this tag!